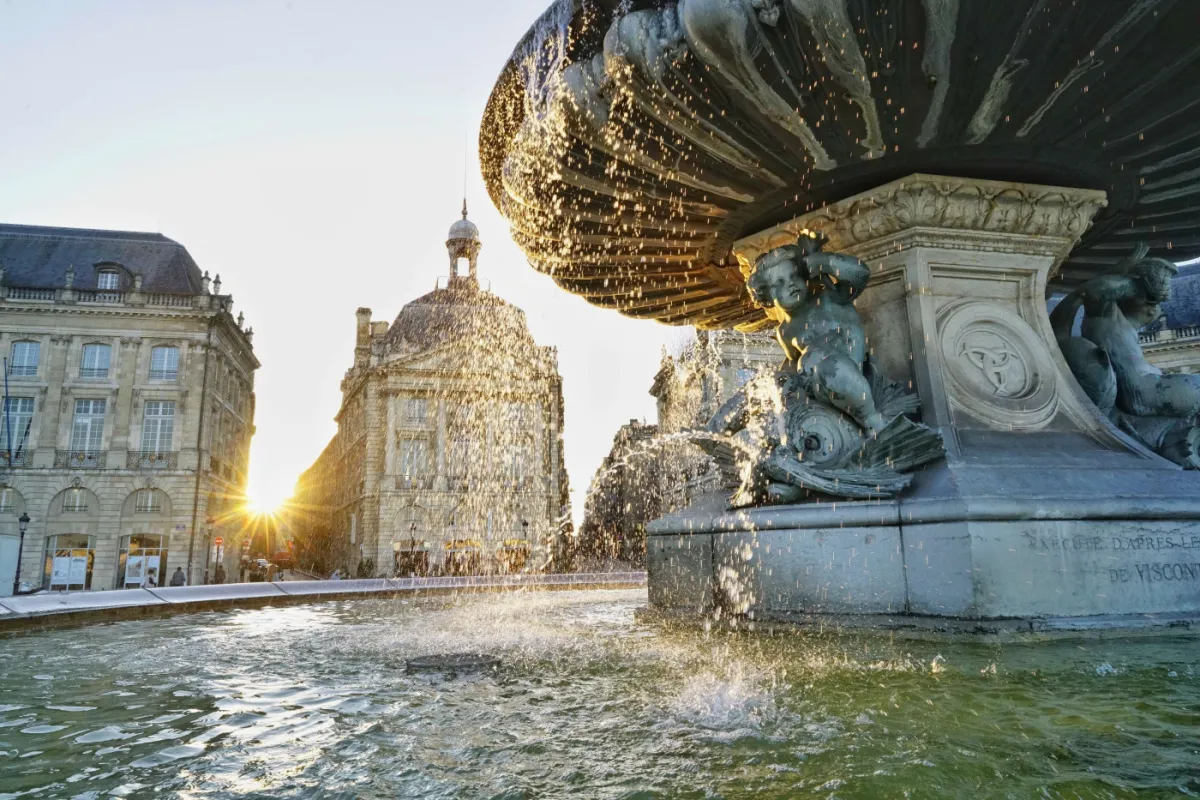 Bordeaux, an attractive destination and committed to sustainability
Bordeaux is a multifaceted city that is both attractive and committed, thanks to the diverse experiences it offers and its dynamism.
Bordeaux is recognised for its quality of life and friendly welcome, and has become one of the key business tourism destinations in Europe. It is a multifaceted city that is both attractive and committed, offering diverse unique and authentic experiences for both private and very large-scale events.
The city is the largest urban area listed as a World Heritage Site by UNESCO, combining a rich historical heritage dating from the 18th century with a cosmopolitan and epicurean population. It is both stunning, with its streets and squares filled with history, and surprising, with exciting new districts boasting new architectural symbols of modernity such as the Cité du Vin, the Meca and the Arkéa Arena. Located as it is next to the vineyards, the culture of wine and the art of living can be felt throughout the city, offering memorable experiences. The city is only a short distance from the Atlantic Ocean and is crossed by the Garonne river with its truly invigorating air, bringing with it the surfing culture so characteristic of the region.
Bordeaux ranks 5th in the Global Destination Sustainability Index
Bordeaux is concerned about its environmental and social impact and has strengthened its commitments to become a sustainable city. With a total score of 85% in the GDS-Index, Bordeaux is one of the TOP 5 global destinations, ranked 5th out of 72 destinations assessed. The Global Destination Sustainability Index comprises over 70 specific criteria, on aspects such as environmental performance, commitments by partners to the territory and the implementation of a sustainable strategy for tourism and events at the destination. This performance confirms the commitments made by Bordeaux regarding events: guaranteeing a responsible events industry and the legacy of professional encounters.