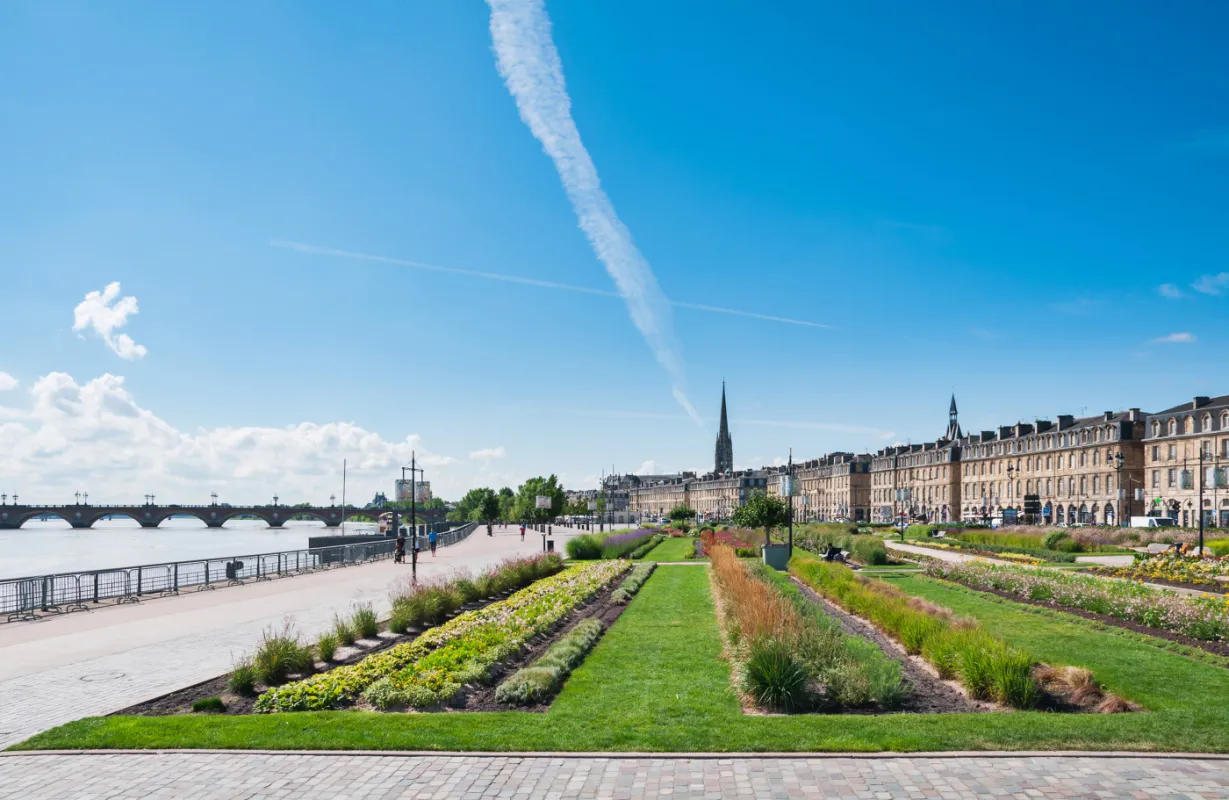 ISO 20121: Step down the path towards a sustainable event sector
ISO 20121 is a sustainable management system applied to the event sector. It provides decisive directions to event coordinators in order to control their environmental, social and economic impact. It also provides a framework for identifying, eliminating, or reducing the potential negative effects of events.
Each stakeholder of an event can be labelled: organizers, event managers, stand builders and logistics and catering service providers. The application of a recognized international framework strengthens the credibility of the organizers and the transparency of their actions.

Many actors of the event sector in Bordeaux are already labeled ISO 20121:
Social actions: monitoring of good hygiene and safety practices, training in "eco-gesture", gender parity, equal opportunities, non-discrimination, integration of people with disabilities, enhancement of local suppliers but also measurement and analysis of customer satisfaction.
Environmental actions: eliminate waste by promoting recycling and developing eco-design approaches, acting in favor of the preservation of biodiversity (taking only seasonal products, traceability of products), implementation of a greenhouse gas emissions calculator to establish the company's carbon footprint and also the establishment of a partnership between Traiteur de France and Eco Sphere, which allows Grégory Coutanceau Traiteur to be engaged in the fight against food waste.
Economic actions: development of territories and short circuits. To translate these actions, they develop vocational education, integrate COMPUTER tools to help traceability products and regularly measure their customers satisfaction.
Social actions: promote responsible offers and contribute to raising awareness of the CSR sector. Employment of employees with disabilities, respect for gender equality but also participation in charitable and humanitarian actions.
Environmental actions: donations to associations, surplus management and selective sorting. Use of organic and local products, cooperation with Veolia for waste management and recycling. In addition, in 2015 they carried out a carbon footprint.
Capdevielle Traiteur:
Capdevielle Traiteur is part of a logic of sustainable development by preserving the environment, promoting the social dimension and promoting a responsible economy.
Valorization of local producers without ignoring quality, which is the fundamental axis of society.
Revalorization of waste from their catering activity thanks to a new permaculture garden project. Food waste turned into compost will feed new crops to produce forgotten vegetables, fruits, herbs and edible flowers. This vegetable garden is also decorated with a chicken coop, whose 10 residents are fed with the food not consumed.
Redistribution of foodstuffs to associations.
FG Design :
For 40 years, FG Design Groupe has been involved in a sustainable development approach and practices a responsible policy in the design of events and spaces. They have chosen to integrate these values into their corporate culture, namely humanity and creativity.
Their economic challenges: to transmit a legacy for the sector through better communication with stakeholders and the promotion of innovative and responsible solutions.
Their social challenges: strengthening cohesion through better transmission of information internally and the standardization of processes.
Their environmental challenges: reducing the environmental footprint by promoting the circular economy and pooling logistics flows.

Galis :

Standist division of Galis Paris, the Bordeaux agency aims to manage various projects in the great south-west and south of Europe. It also relays or manage the departs between Paris and Bordeaux in order to avoid transport costs for customers and reduce the ecological impact.
Selection of material suppliers according to their certification. 72% of wood panels come from recycled products.
Use of low-energy bulbs. In 3 years, they have managed to reduce by 25% the power of the meters ordered by their customers.
In the workshops, safety and hygiene standards (suction, deflector lighting, etc.) are scrupulously respected, they choose their car fleet according to CO2 emissions and 1% of their turnover is devoted to waste recycling.
Their carpet suppliers have put in place all the necessary measures to comply with the REACH Regulation which entered into force on 1 June 2007. To install their carpets, they do not use glue or double-sided neoprene glue and 56% of the carpets used come from recycled products. They only use acrylic paint composed of pigments of plant origin mixed with talc or chalk, no petroleum derivative and, on request, they can go further and use organic and totally biodegradable paint.
The inks used for printing are watery without any addition of solvent. They prefer printing on 100% recyclable polyester supports and the printed tarpaulins are fully recycled by an approved company.
They are constantly looking for personalized modular stands that can be stored intelligently and reassembled, this in an economic and ecological concern.