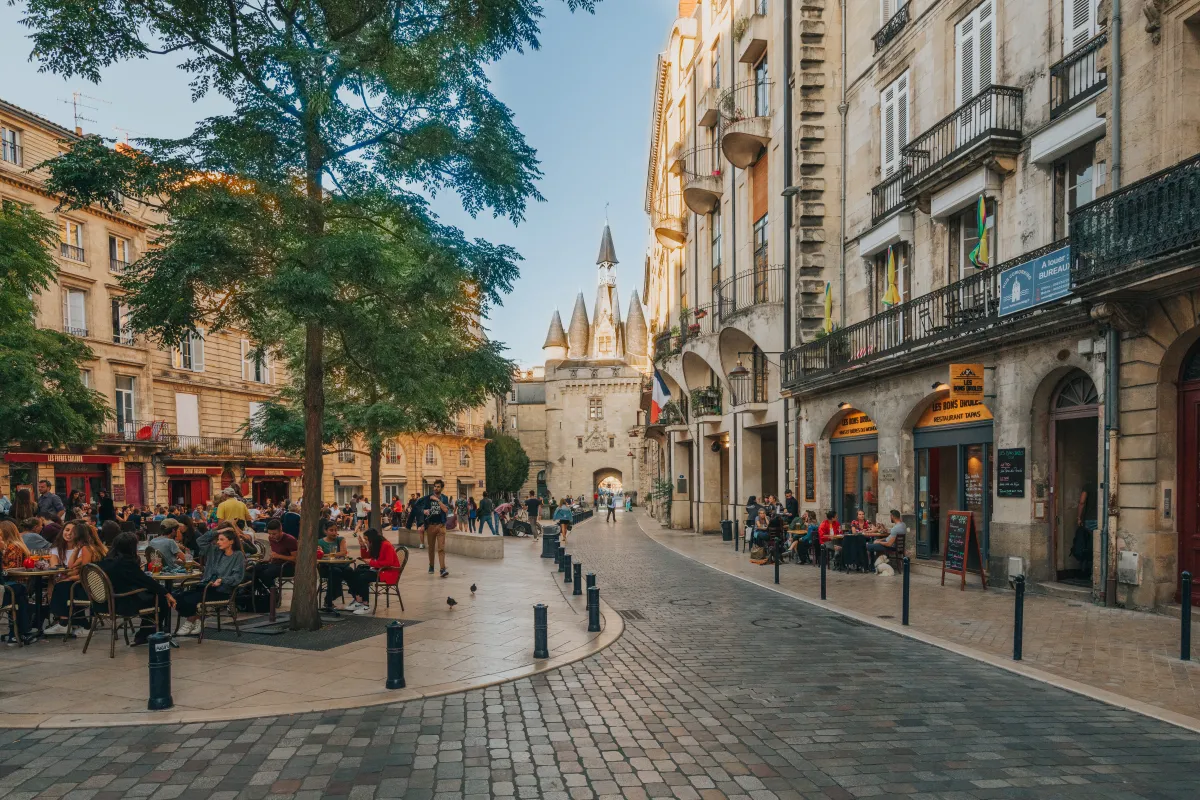 Act for a sustainable tourism
Bordeaux Tourist and Congress Office has been undertaking for many years actions to generate a positive impact on inhabitants, visitors and the environment.
We are set on developing our activity with a view to balance and a shared benefit for all. Tourist activity must ensure a harmony between residential life, professional activity in the tourist sector and the quality of visitors' stays, all while protecting our environment. At a time when those working in the tourist sector are considering how tourism will work in the future, while visitors are taking a look at the way they travel and while we are facing climate change, we are keenly aware of the necessity of reinventing the way urban tourism and events work.
The Bordeaux Tourist and Congress Office participates in the Global Destination Sustainability Index (GDS-Index) since 2019 and holds several brands and certifications, including Qualité Tourisme, Tourism & Handicap and ISO 20121 on the responsible management of its event activity. We also participate, within France Congrès Evénement association, in the creation of the "Innovative and Sustainable Destination" label.
Consult Bordeaux Tourist and Congress Office sustainable policy 
Residents, associations, professionals working in the tourism and events industries, elected local officials, neighbouring territories and representatives from institutions… We aim to involve all types of people whose lives are impacted by our activity in its governance.
This open and participative approach has enabled us to collectively build our 2022 roadmap for the Bordeaux metropolitan zone: Building, together, a destination recognised for responsible tourism ('Bâtir, ensemble, une destination reconnue de tourisme responsable'). This action plan fulfils the sustainable development goals set out by the United Nations. We want to create a synergy between public and private actors in order to encourage, accompany and highlight the constant development of environmentally responsible initiatives across the destination.
 
Consult the destination strategy on sustainable development 
Consult the action plan with its performance indicators (in French) CONSULT THE 2023 REPORT ON THE RESULTS OF THE ACTIONS OF 2022 
Our 8 commitments for sustainable development:
ENVIRONMENT
Reducing waste
Reducing our carbon footprint and preserve our natural resources
Strengthening the promotion of an alternative tourist offer based on culture and nature activities in the metropolitan area. Raise awareness of the preservation of our environment 
SOCIAL
Promoting the professional integration of people living a long way from job opportunities. Develop accessibility to people with disabilities or in precarious situations.

Acting for a peaceful relationship between professionals, inhabitants and visitors. Ensure that we all live in harmony.
ECONOMICS
Promoting our sectors of excellence and the consumption of local products. 
ENVIRONMENT, ECONOMICS AND SOCIAL
Improving the Bordeaux Tourist and Congress office's performance on sustainability 

Increasing the sustainable skills of local tourism professionals
For more informations about the participatory governance consult the webite of The Agora for Tourism in Bordeaux Métropole