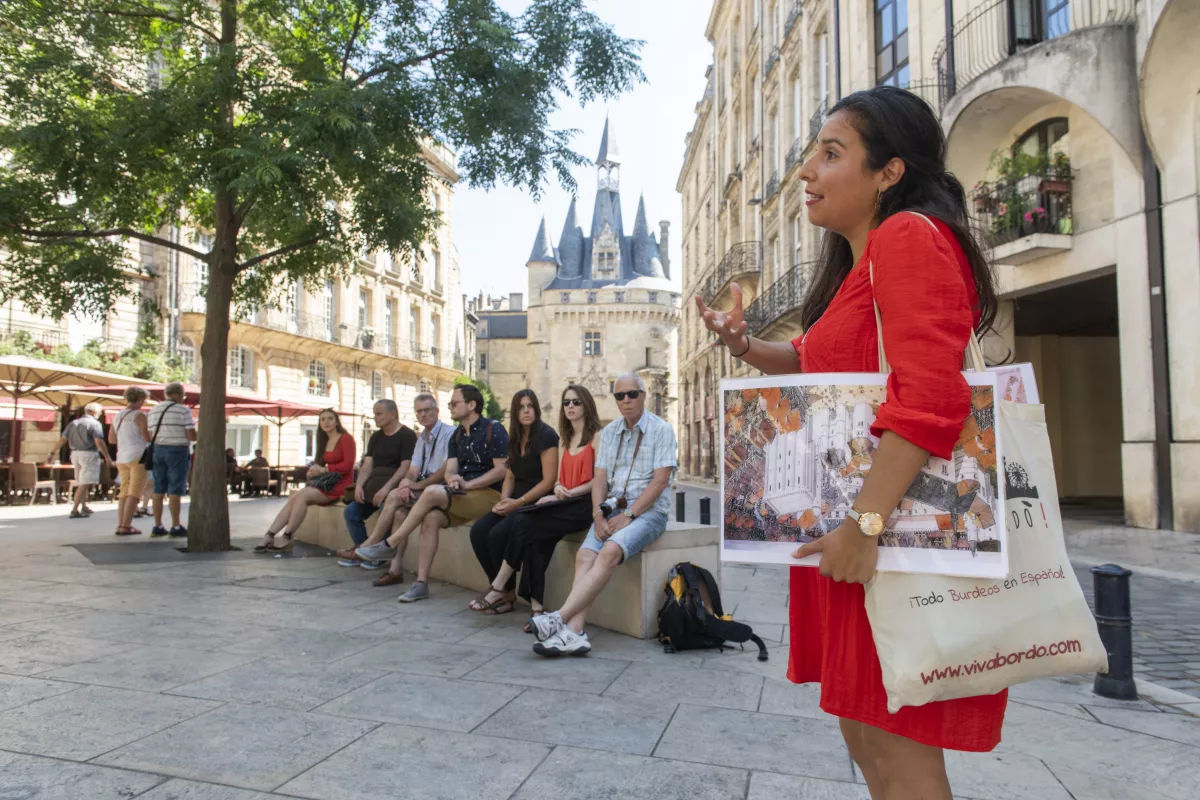 Guided tours & custom excursions
Looking for culture and heritage, for an authentic vineyard experience, for unexpected encounters and gourmet discoveries, or just a moment of calm to soak up Bordeaux's unique art of living when your meeting or conference is finished ?
The Guided Tours team at Bordeaux Métropole Tourism and Convention Office are on hand to help you concoct your made-to-measure programme (service available in French, English, German, Spanish, Italian, Russian, Japanese, Chinese, Portuguese, Dutch and Swedish).
Drawing upon our extensive experience, we offer bespoke support every step of the way to help you plan your perfect day, half-day or evening event.
Bordeaux is blessed with exceptional architectural heritage comprising 18th and 19th-century limestone facades and luxurious townhouses interspersed with a picture-postcard series of squares, parks and fountains. But the city also has a modern edge, embodied in its many contemporary urban landmarks. Set off on a guided tour in small groups and discover the highlights of this charming city. Why not make time for a gastronomic snack featuring the finest local produce, or a boat trip along the Garonne, or even a cycle tour taking in both sides of the river?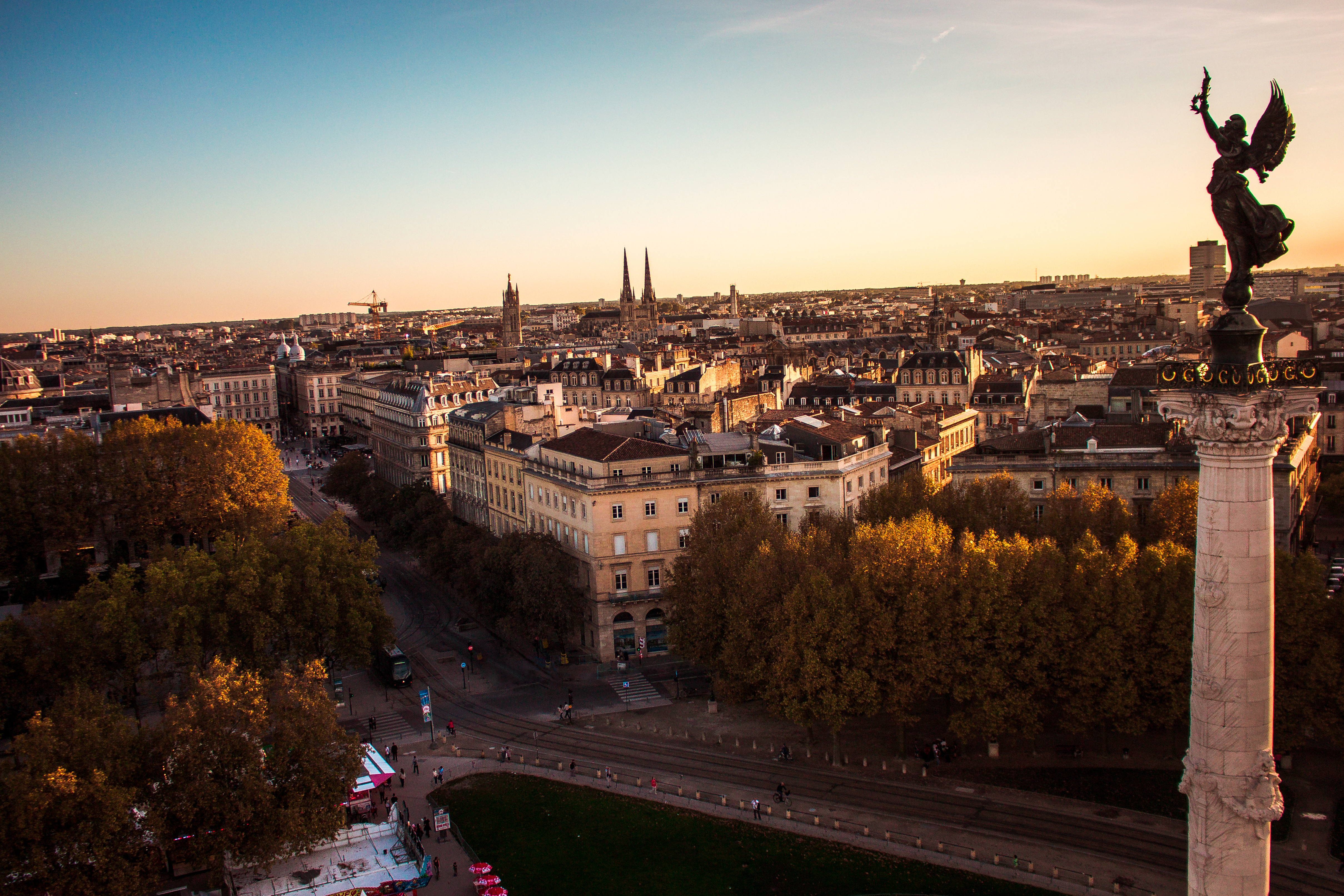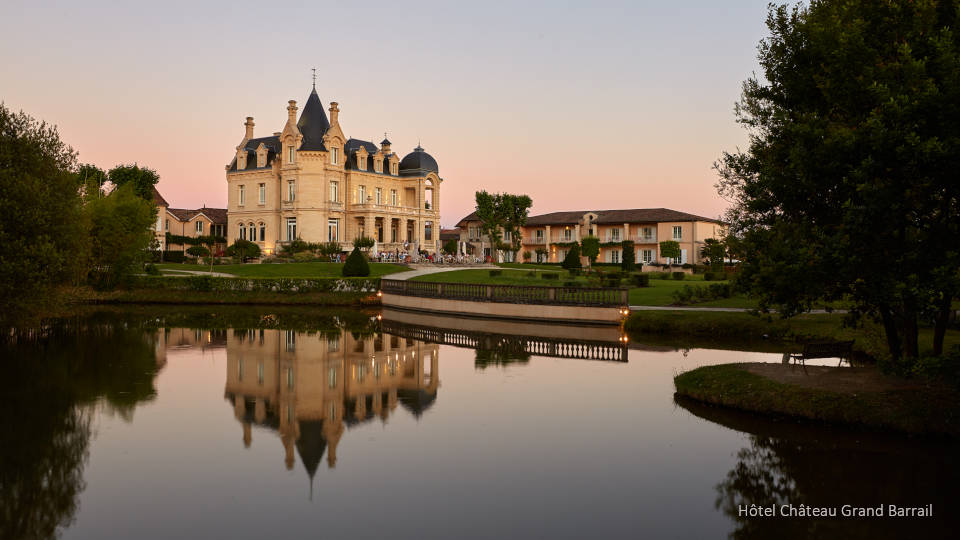 Bordeaux is also one of the world's most prestigious wine regions. We can take you behind the scenes of the region's châteaux, symbols of Bordeaux's winemaking prestige and prosperity. Meet the winemakers who keep this tradition alive, and share in their passion for wine with a guided tasting session.
Bordeaux is a city with a rich natural heritage too, surrounded by exceptional landscapes: discover the Bay of Arcachon and its enchanting tapestry of forests, sand dunes and the Atlantic Ocean. Stop off in a charming little village to discover the passion and expertise of the local oyster farmers, with a tasting session accompanied by a glass of white wine. Then set sail for a leisurely boat ride and, to cap it all off, climb the Dune du Pilat and take in the extraordinary view: a panoramic vista of oyster farms, ocean currents and unspoilt islands populated by nesting birds.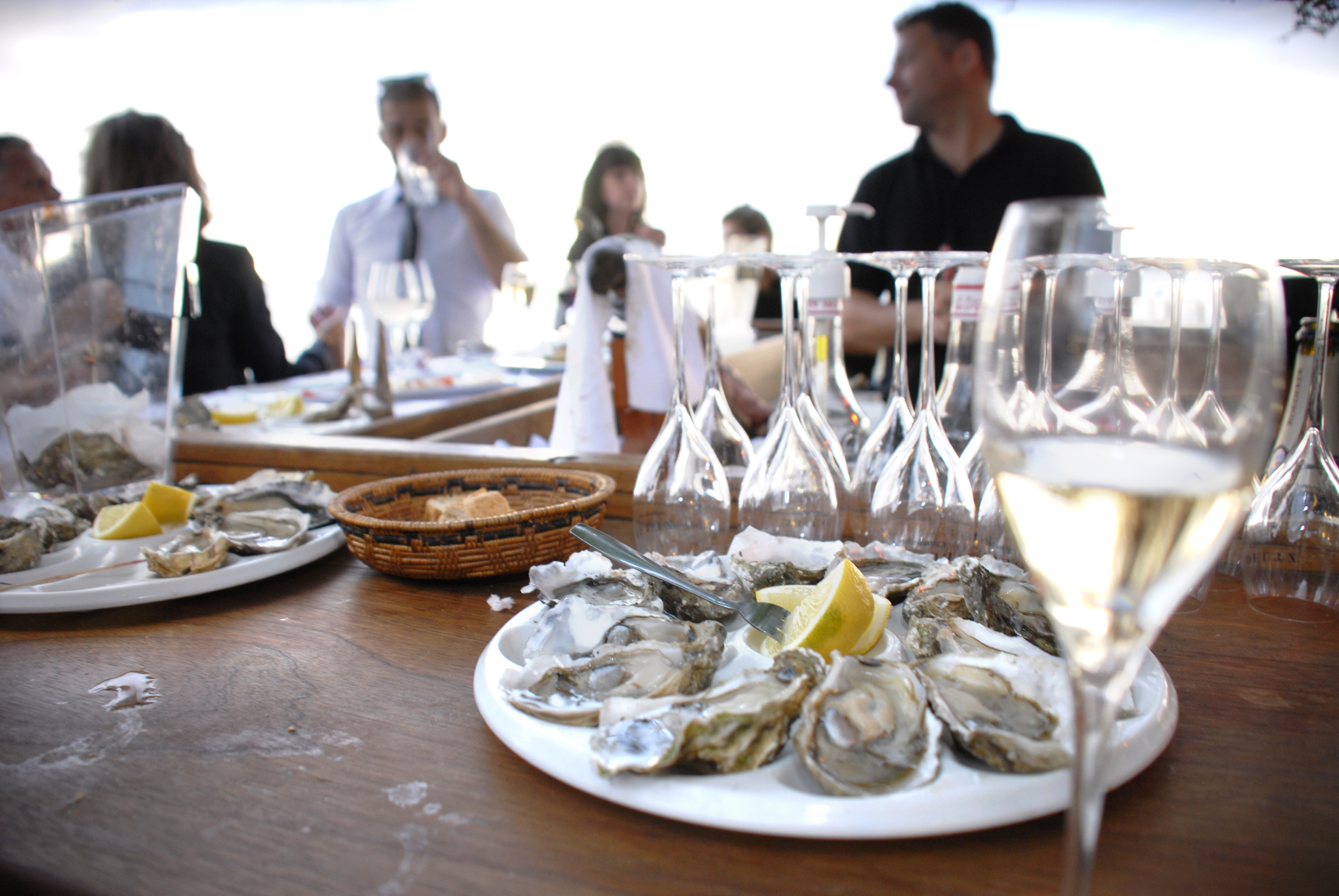 From 26 April to 2 May 2021, Bordeaux will host the 20th edition of the world's most prestigious table tennis tournament! Founded in 1982 by an association of former table tennis champions, the WVC has gone from strength to strength thanks to its unique format – anybody can enter, with no qualification criteria. The event is set to attract over 5,000 veteran players and 2,000 accompanying visitors from over 80 different countries. The tournament will take place in the Bordeaux-Lac district, with the Vélodrome serving as the hub of the action.
The programme includes 6 days of competition interspersed with events and tours. An opportunity for visitors, participants and tournament staff to discover the many facets of Bordeaux's heritage: architecture, art, gastronomy, the vineyards, natural riches etc.
For example, spend a day exploring the vineyards of the Médoc on the legendary "Route des Châteaux," with a package including an expert guide, transportation, lunch and wine tasting tours of 3 different châteaux.
We can help you to create an experience specially-designed for your employees, clients, conference attendees and other guests, making their stay in our beautiful region one they'll never forget.