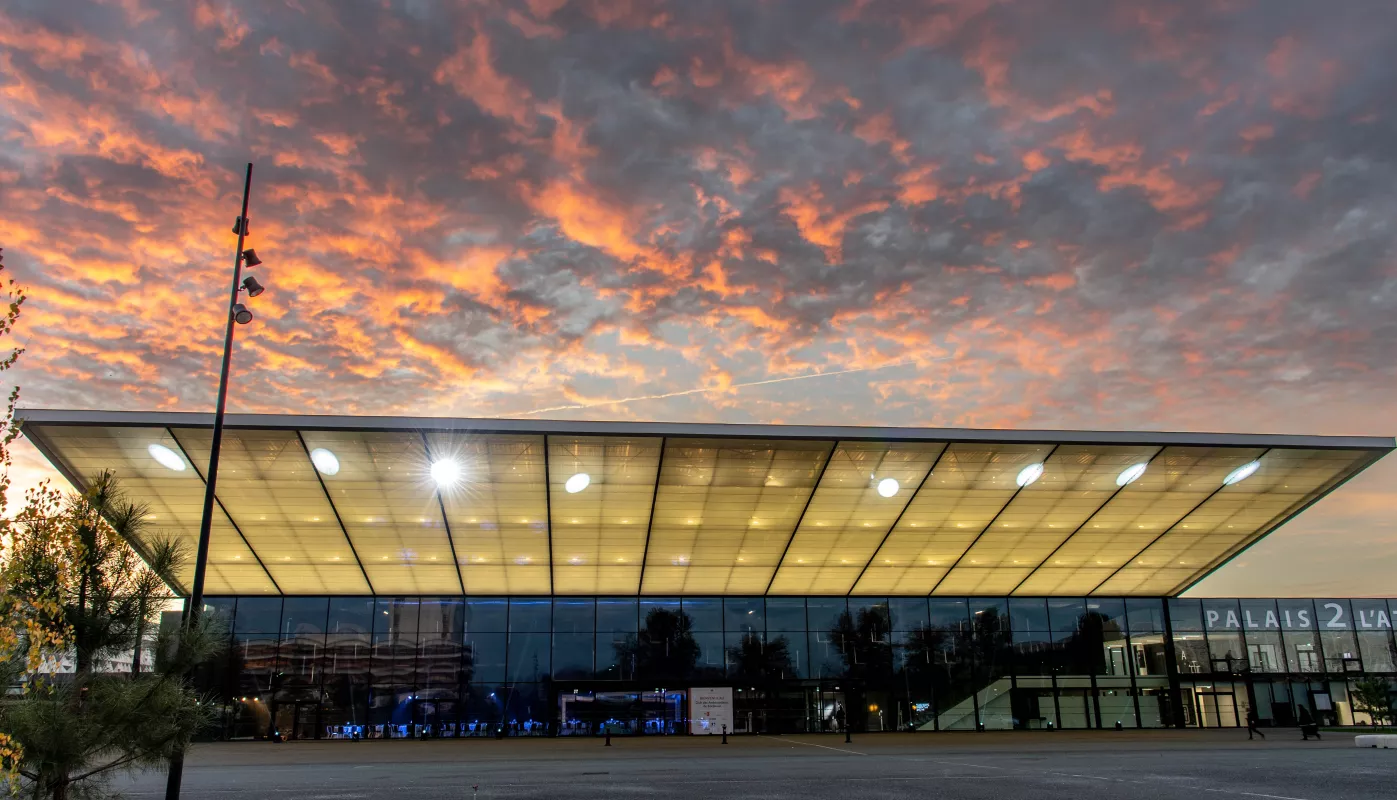 LARGE AND MODULAR FACILITIES TO ORGANISE EVENTS IN ALL CIRCUMSTANCES
Bordeaux has a total of eight conference centres, all accessible by public transport.
The Palais de la Bourse, in the centre of the city, has a capacity of 1,200 people, the Arkea Arena, 20 minutes from the city centre, a capacity of 4,000 people, and Le Pin Galant, 15 minutes from the city centre, has a room with a capacity of 1,400 people.
Five of these venues are managed by Bordeaux Events And More (BEAM) The Bordeaux Exhibition Centre is one of the biggest in Europe and makes it possible to organise very large-scale events.
For example, Hall 1 has a surface area of 50,000m², Hall 3 has 12,000m², Hall 4 has covered open space of 7,500m², and there is an outside space of 120,000m².
Palais 2 l'Atlantique which is part of the Bordeaux Exhibition Centre, can be adapted to your requirements. It has a multipurpose main hall for hosting different types of events: a plenary room with a capacity of 6,000 people, exhibitions, catering etc. In addition to the hall, there is a reception area of 1,000m² and 12 adjustable meeting rooms for 100 to 400 people.
Bordeaux Congress Centre is a modern venue bathed in natural light that offers complementary areas, with three auditoriums offering 196 to 1,293 places, an adjustable exhibition/catering area of 3,000m² and 10 fully equipped meeting rooms.
Hangar 14, by the Garonne River, offers two levels, with 3,000m² on the ground floor and 1,400m² on the first floor. Its 600m² panoramic terrace offers an exceptional view over the river.
The Cite Mondiale Convention Centre has a 300-seat auditorium, 4 meeting rooms for 20 to 190 people, and a modular exhibition/catering area of 1,270m².