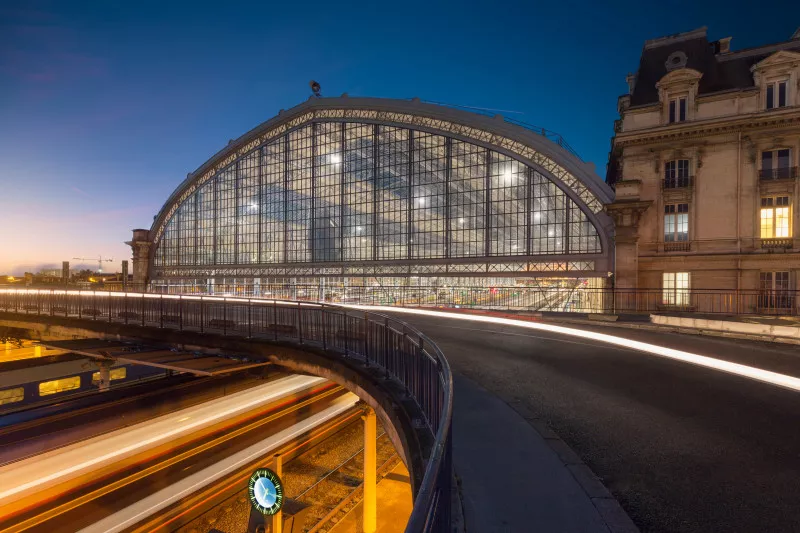 Access
Transport facilities in Bordeaux are constantly evolving: the international airport has the fastest growth in traffic in France, the high-speed train now connects Bordeaux to Paris in 2 hours, and a tram line is planned that will connect the airport directly to the city centre in 2021.
Bordeaux International Airport
3 terminals (A, B, and Billi for low-cost flights), more than 90 destinations by direct flight with 24 airlines and more than 7 million passengers per year - the fastest-growing French airport. 150 regular national and international flights, more than 60 low-cost flights and access to 12 international hubs: Barcelona, Frankfurt, Istanbul, Brussels, Amsterdam, Montreal, Zurich, Dublin…Get fares and schedules
A vast investment programme of €140 million to modernise the infrastructure and improve quality of service by 2023. The airport is connected to the city centre by a regular shuttle service.
HOW TO GET TO THE CITY CENTER?
Saint Jean Train Station 
High-speed trains to Paris (currently 2 hours), Roissy Charles de Gaulle airport, and Brussels. Over 11 million passengers/year. Get fares and schedules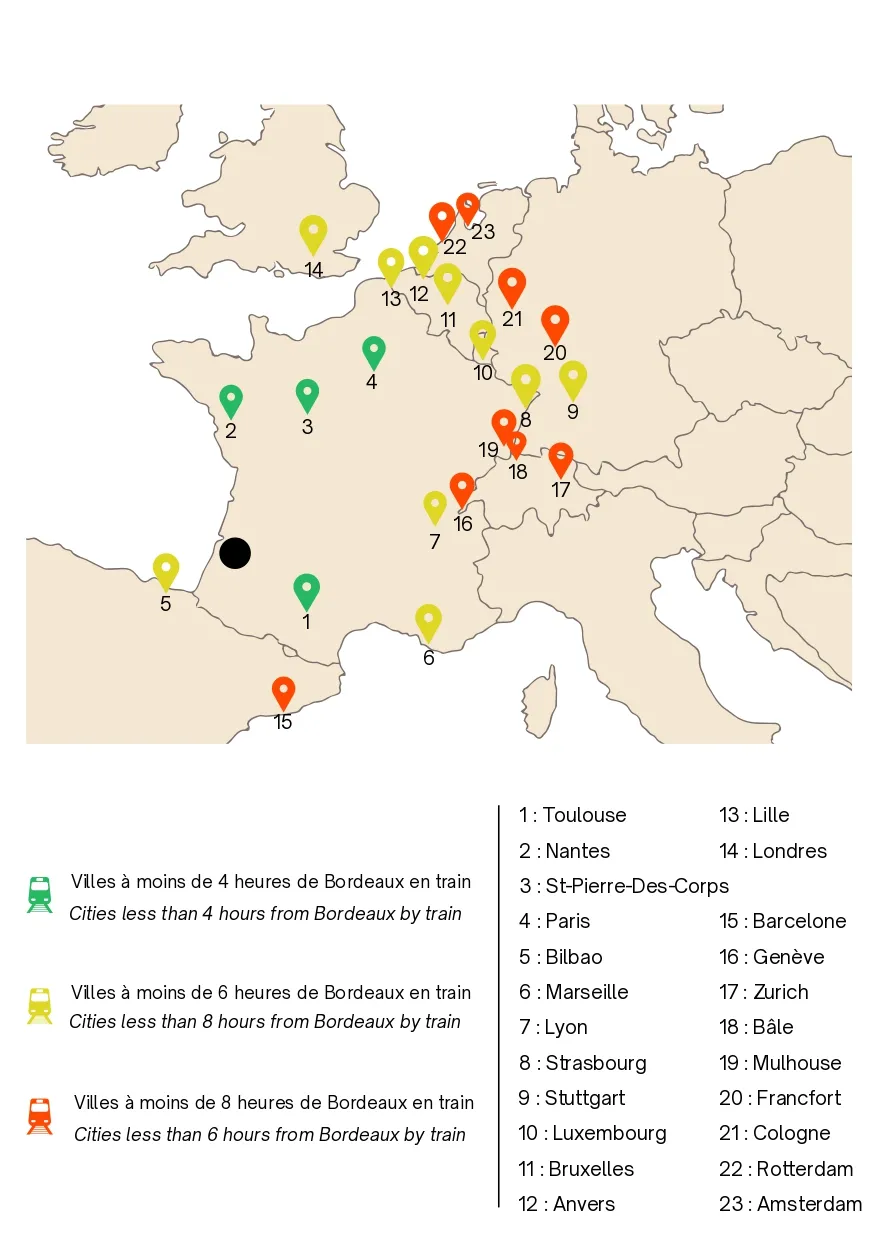 ACCESS
The train station is connected to the city center, the Palais de la Bourse, the Congress and Exhibition Centres by tram line C (map below).
Motorways
Paris (A10), Rhône-Alps (A89), Méditérannée (A62), Pyrenees mountains and Spain/Portugal (A63 and A65).
A dense network of soft transports
4 tram lines connect the congress centers and the main centers of interest and accommodation in the city between 5am and midnight (or 1am depending on the day). It uses a ground-based power system, unique in the world, to preserve the historic center of the city.
80 bus lines serve the entire city. 100% electric buses are in test phase.
2 river shuttles (BatCub) connecting 5 piers along the Garonne. Designed and manufactured by local companies, in the shape of a catamaran, these hybrid river shuttles allow you to go from one bank to another for the cost of a public transport ticket.
The TBM network provides a route searching tool to easily find your way around the city.
The city is perfectly equipped for cyclists with 1,125km of cycle lanes. 179 V3 self-service bicycle stations are available in Bordeaux and its surroundings, with more than 2,000 bicycles, half of which are electric. Always close from a bus stop, tram or train station, the V3 stations offer a perfect interconnection. Bordeaux Tourist Office is labelled "Accueil vélo" since 2015.
Eco-friendly practices also include the promotion of personal electric vehicles, their rental or charging with 14 fast and free charging stations. Electric cars called "Citiz" are available for renting (self-service electric car system, 24/24 and 7/7).