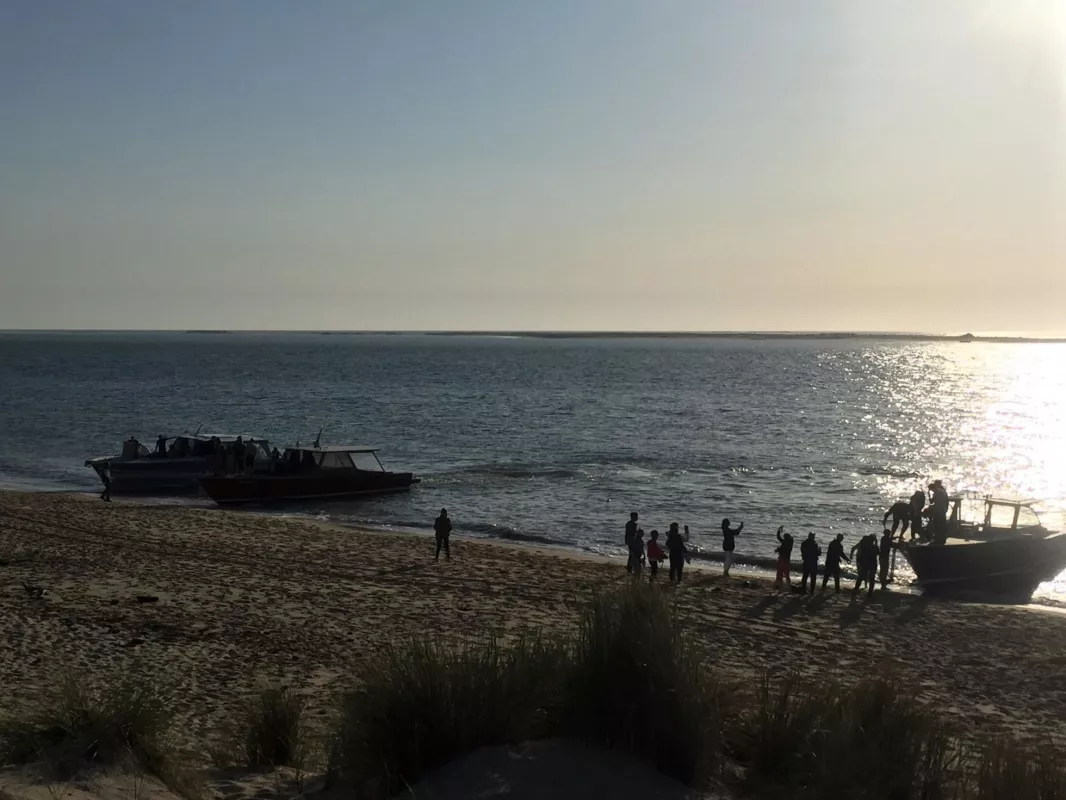 Discover the pilat dune in the moonlight
Only a few miles away from Bordeaux, escape the everyday routine and treat yourself for an exceptional and unusual evening in the company of "Bordeaux Executive Travel & Events"
Come aboard on the local boat called "pinasse" for a cruise on the Arcachon Bay. Enjoy the beauty and the peace of this magical setting! The Pilat Dune will stand in front of you, the famous impressive and unique landscape in Europe.
Experience an enchanting break by climbing the Dune and enjoy the breathtaking view.
Then, head down to a forest road that will lead you to a piece of heaven on earth. In this idyllic place, discover a log cabin nestled in the pine forest and be amazed by an intimist warm atmosphere, in harmony with nature.
Take full advantage of this special moment to taste the specialties of our French local cuisine: wine, oysters and "foie gras" will delight your taste buds.
Enjoy our gastronomy while listening to a pianist playing. Share a unique and unforgettable experience in the Arcachon's athmosphere.
more information