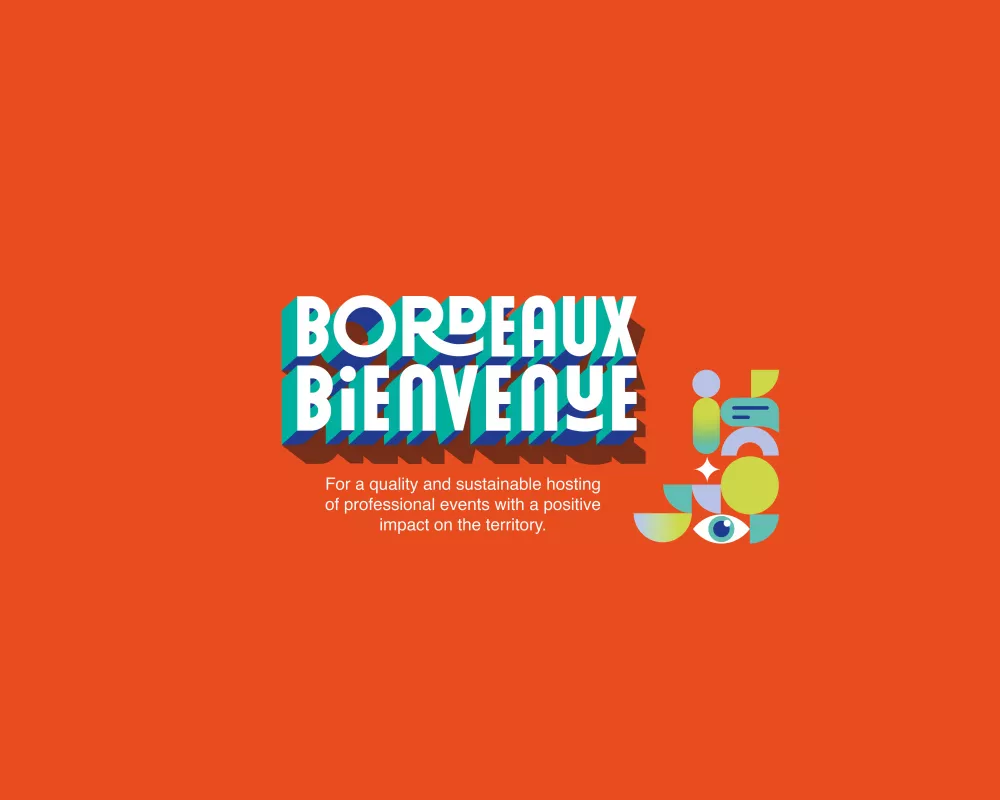 High-quality and sustainable welcome
Bordeaux Bienvenue is the concrete expression of the system implemented by the Tourist Office and Convention Bureau of Bordeaux Metropole to structure a quality and sustainable reception of major professional events with a positive impact on the territory. This program focuses on quality and sustainable hospitality to ensure the smooth running of your events, optimize the experience of your delegates and create a bridge with the local stakeholders.
The existing benefits
Determined according to different criteria
Travel to the event the previous year to promote the destination

Airport reception

Welcome reception at City Hall and/or welcome of the Mayor or one of his representatives at the convention site

Tourist information, reservations for visits and excursions at the congress site

Brochures and maps available

Transport passes offered to all participants in the event

Communication on the Bordeaux Convention Bureau's media (website, social networks) and to professionals with essential information on the event.

Hotel charter guaranteeing rates and availability

Flagging and displaying on the city's transport lines and places of interest (downtown streetcar shelter, convention site)

City Passes offered to the president and/or speakers (10 people per conference)
Eligibility Criteria
Organize a minimum of one event in 3 destinations during 2 days with more than 150 participants.