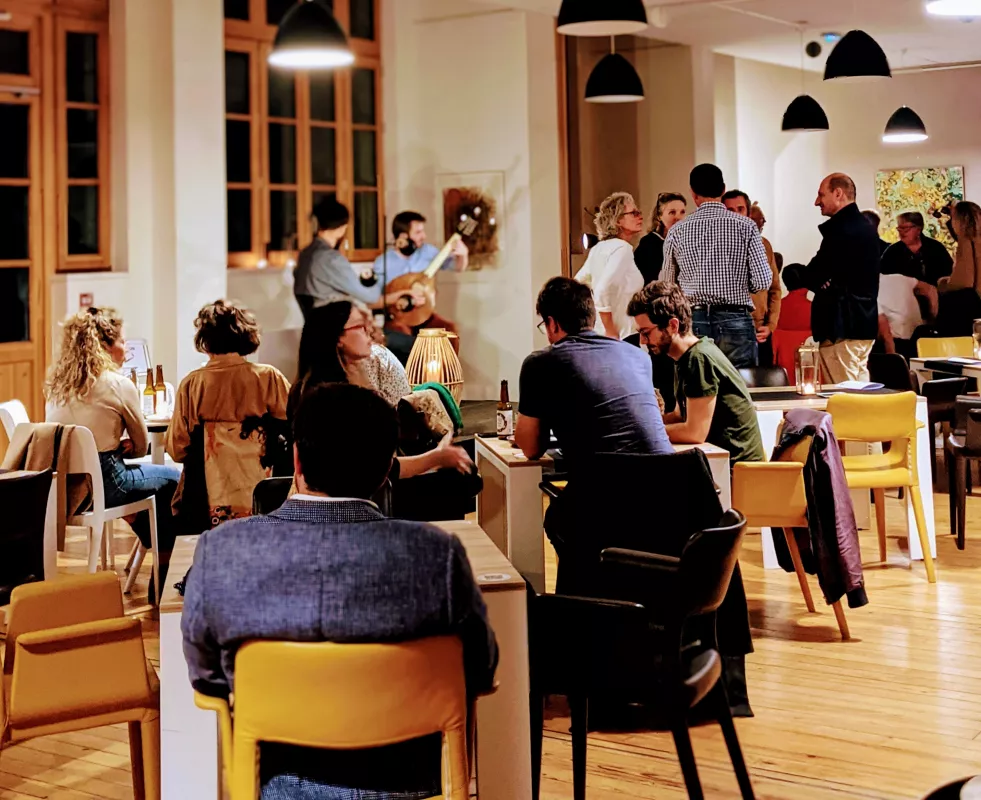 "Les Heures Diwines" : Afterworks music live of Espace Beaulieu
Les Heures Diwines, Espace Beaulieu's live music afterworks launched at the end of 2021, was born from the desire to offer a complementary offer extending the business experience by combining local cuisine with Mediterranean accents and shared emotions related to music.
The recipe of "Les Heures Diwines" are Bordeaux musicians from professional backgrounds who perform live in an intimate atmosphere by candlelight, a menu of regional seasonal products with a selection of beers and craft and organic soft drinks, a warm and cozy scenography conducive to exchanges between employees, with friends or family.
The musical program of "Les Heures Diwines" revisits the great standards of jazz, from Miles Davis to Louis Armstrong via Duke Ellington, Django Reinhardt... Music lovers, wine lovers and good products, this friendly format unique in Bordeaux is for you.
Espace Beaulieu's live music afterworks are open to all; they are a renewed translation of the state of mind at work within our walls: "to welcome, to serve, to reveal".
Next appointments from March 2022, Thursdays from 6:30 pm to 9 pm.
Reservations by phone at 05 47 50 21 10.