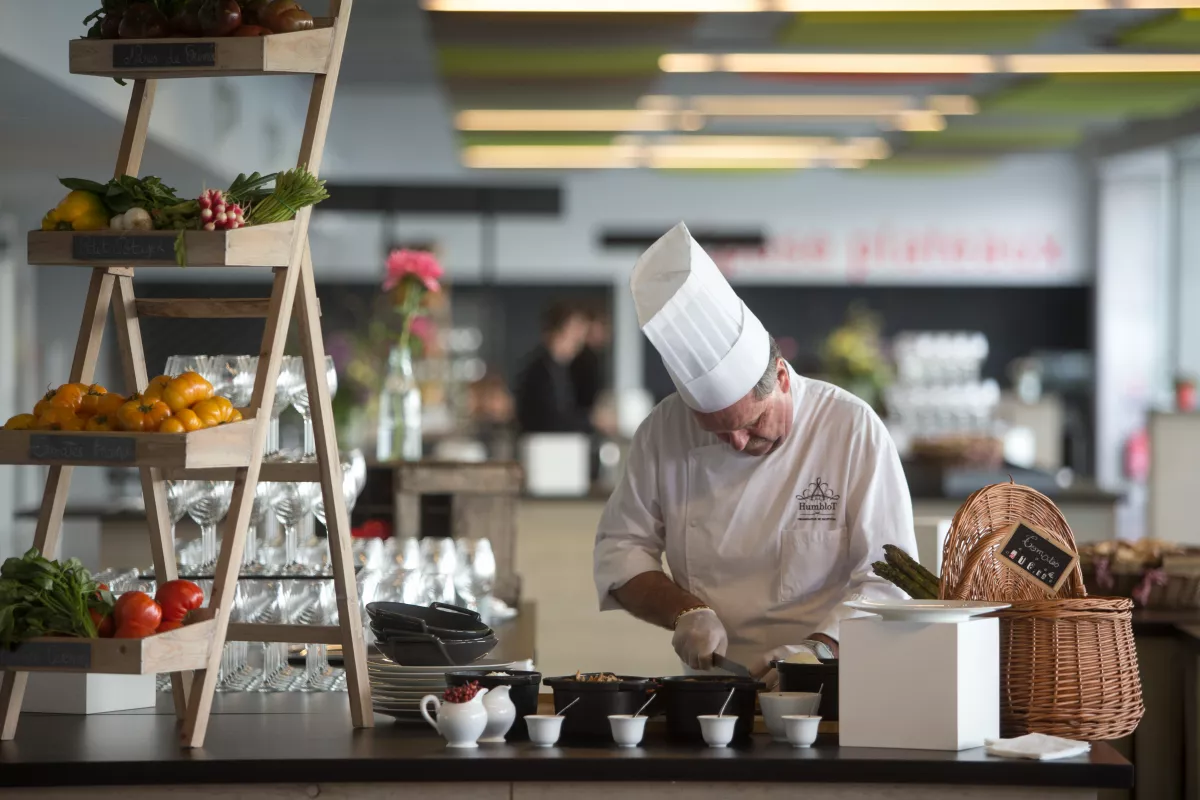 Your sustainable meal with Humblot Traiteur
Gourmet Catering Company Humblot Traiteur got ISO 20121 certification and served about 5000 sustainable meals at the European Energy Transition Conference in Bordeaux.
The ISO 20121 standard is now a reference certification process that offers guidance and best practice to help manage events and control their social, economic and environmental impact. Last October, after months of hard work, French gourmet catering company Humblot Traiteur was officially issued its ISO 20121 certificate by SGS Laboratory.
Local caterer Humblot immediately showed its know-how by serving about 5000 sustainable meals within three days, during the 21st edition of the European Energy Transition Conference. The event was hosted in and managed by Bordeaux Metropole in January.
For this major annual three-days event, Humblot cooked and served more than a thousand people during the gala dinner and during each of the three lunches held by the organizers. The meals took place in major reception spaces in Bordeaux, "Hangar 14" and the Congress Center.
For the occasion, French Chef Jérôme Moquais created tailored lunches and dinners, based on local and seasonal ingredients. His aim was to provide the event with the least impacting carbon footprint.
Humblot has supported local producers, short supply chains and seasonal products, has made food donations to local non-profit organizations and has tried to replace disposable supplies with sustainable furniture, plates, dishes, etc.
In the coming months, one of Humblot's target is to reduce its use of plastic material by 80% and to do so, the gourmet caterer is currently considering innovating supplies made of sustainable raw materials.
EN SAVOIR PLUS