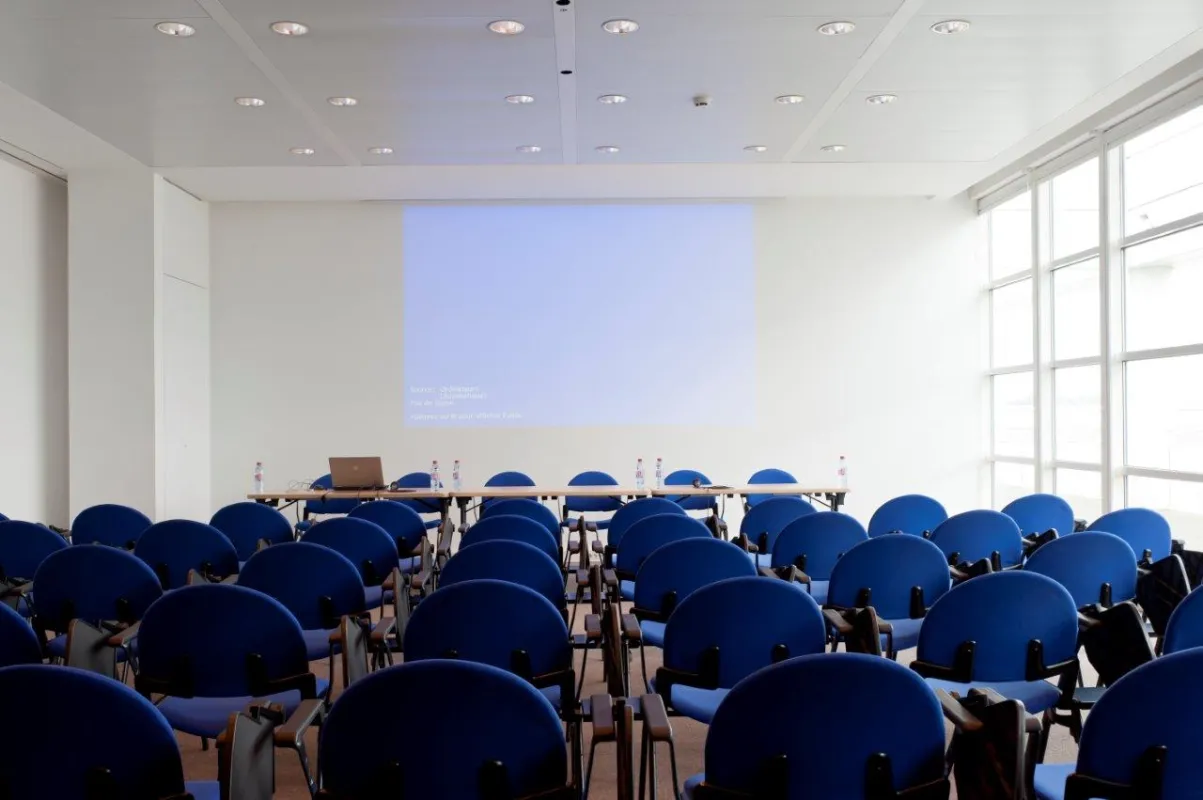 Your back-to-school event
BEAM accompanies you in throwing the perfect back-to-school event for your company.
An intensive seminar, a strategic meeting, training days, a thematic conference... We offer you a tailor-made offer to satisfy all your desires.
For an in-town event of minimum 20 people, choose the Centre de Congrès Cité Mondiale. In the heart of the Chartrons neighborhood, enjoy a 300 sits auditorium, 4 conference rooms and a modular space of more than 1 200m2.
For a close-to-the-lac event of minimum 100 people, choose the Palais des Congrès de Bordeaux. Situated in the Bordeaux Lac neighborhood, this contemporary and full of light place offers a variety of complementary spaces : 10 conference rooms, 3 amphitheaters, 1 modular room of 3 000m2.
We offer a catering service for lunches and coffee breaks.
Our venues are easily accessed via the tramway and public parking are situated right next to them.
Enjoy a special offer of 25% when renting our venues for any company conferences planned in september 2023.