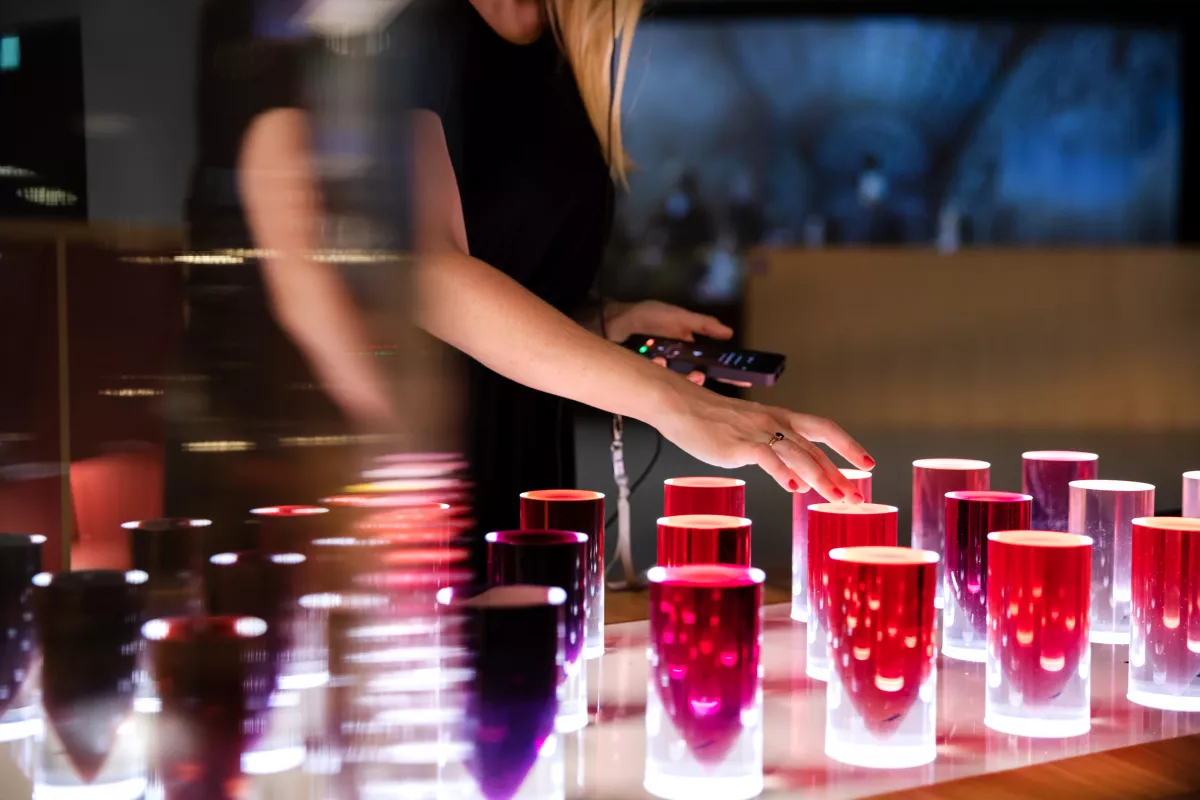 Themed tours at la Cité du Vin : visit the permanent exhibition
La Cité du Vin offers themed tours for a different experience of the Permanent exhibition, in just 1 hour. The ideal solution for group visits and incentive events.
The Permanent exhibition, occupying more than 3,000 sqm at the heart of La Cité du Vin, is a huge source of information on wine throughout history and around the world, brought together in an interactive, sensory exhibition.
It would take over 10 hours to discover everything, which is rarely compatible with a group visit on a tight schedule.
With its three themed visits, La Cité du Vin now offers tours suited to your profile, your desires or the amount of time you have: ideal for organised visits.
"The Essentials" - 1hr 15: For those who want to make the most of the main attractions at La Cité du Vin in a limited amount of time, those who want to get straight to the point.
"Feast your Eyes" - 1hr: This tour has been designed for lovers of performance, it will allow you to discover the impressive attractions of the Permanent exhibition (especially recommended for visitors who appreciate comfort and a chance to sit down).
"Making Wine" - 1hr: For anyone curious about how wine is made, who wants to find out more about terroir and reveal the secrets of wine.
The themed tours are available in French, English and Spanish, with no maximum number of participants.
The Permanent exhibition visit will finish with a glass of world wine in the Belvedere, on the 8th floor of the building, with a panoramic view over the city of Bordeaux.
more information