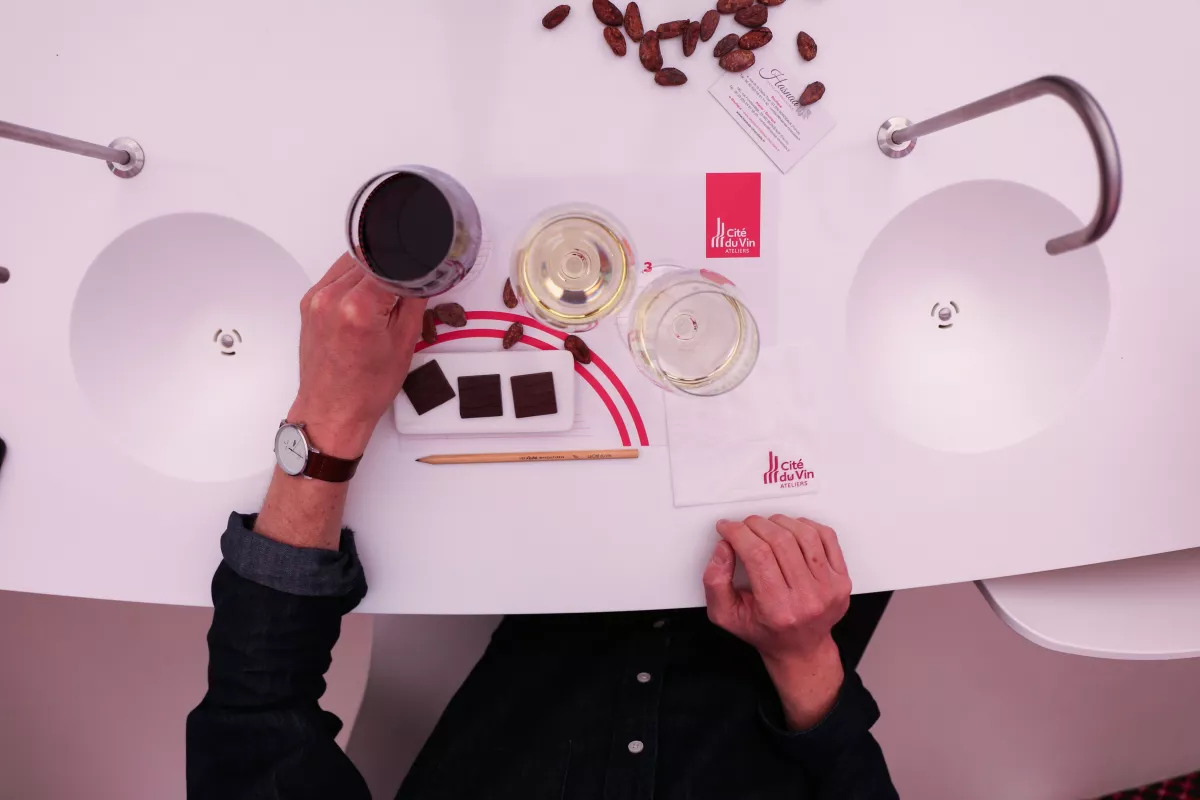 Discover the pairing of wines and chocolates during a workshop at la Cité du Vin
A workshop designed to bring forward the connection between two products that symbolize taste, refinement and the joy of sharing: wine and chocolate.
Aromas, intensity, dept, distant lands… Experience the pairing of wines and chocolates from different parts of the world in this workshop designed for and by gourmet food lovers curious about combining two cultural and gustatory worlds.
Developed in collaboration with the artisan chocolate maker Hasnaa of Bordeaux, you will try four completely different combinations of wine and chocolates. Guided by our cultural mediators, explore the interaction of textures, aromas, and learn to taste these two products with surprising similarities.
Easter is approaching and this workshop is ideal for teambuilding. You can privatize it and enjoy a memorable experience.
More information