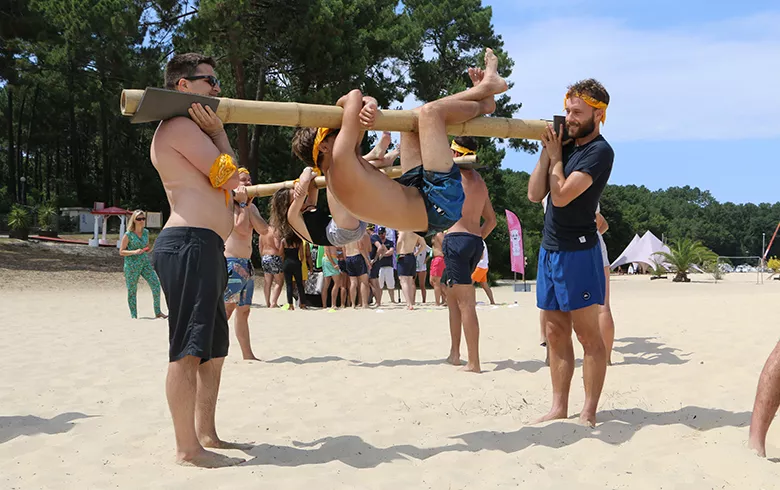 The adventurers of the lake, by Terres & Cie
An unusual day on the Koh-Lanta theme in Biscarosse.
Hostilities begin with a trip to Europe's largest Aqua Park. After a lunch break on the beach, teams compete in a series of challenges. Address, logic, strength, courage and team spirit are the key words to succeed this challenge.
6 competitions are to be undertaken:
The bamboo trial
The memo, memorization game
The blind paddle, a game of trust and agility
"Crunchy" tasting for the bravest
The string puzzle
The balance game
Finally, the famous test of the posts, which allows to designate the big winners, closes this day.
More information