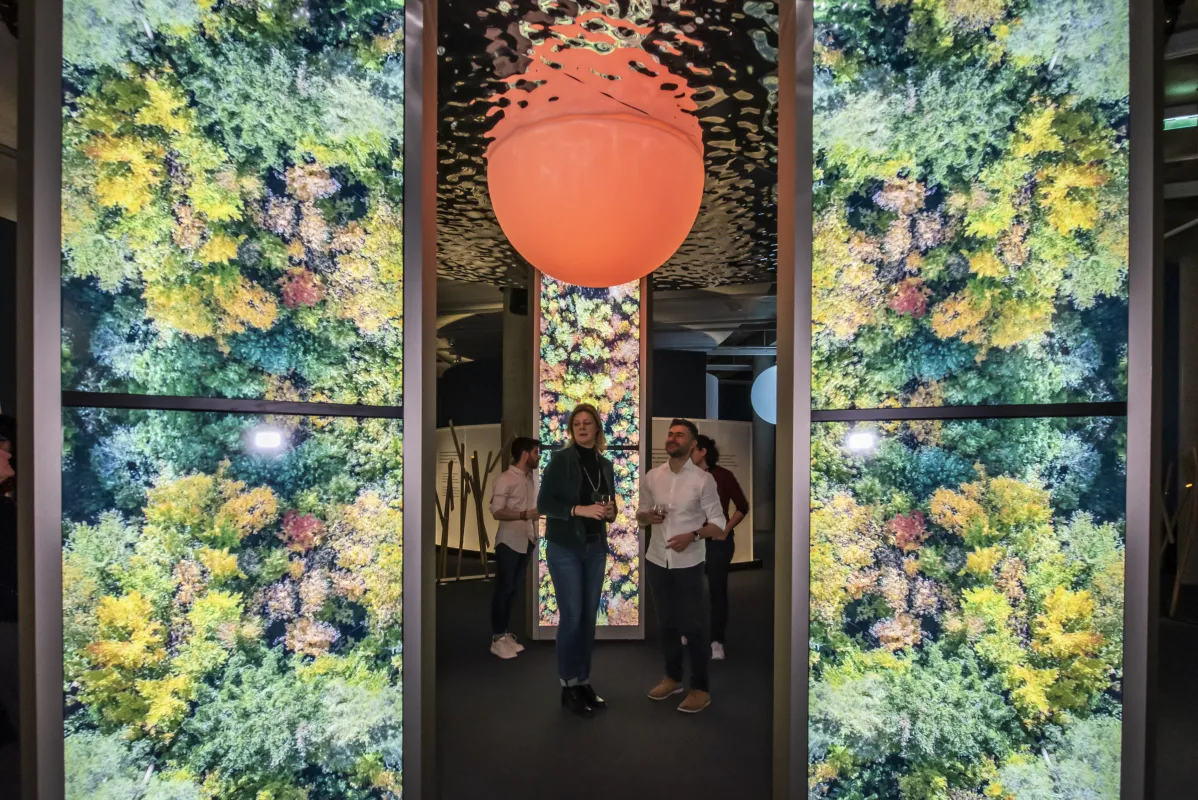 Via Sensoria - Sensory tasting itinerary
Would you like to share a friendly moment with your employees by offering them a unique experience at the Cité du Vin?
Come to discover the Via Sensoria Sensory tasting journey, the new experience at the Cité du Vin combining immersive art, a gentle stroll and tasting!
From 7 April to 5 November, privatise the experience and take your teams on a journey as the seasons pass from spring to summer, autumn to winter, while enjoying a tasting of 4 wines or original alcohol-free drinks, as each person prefers.
Over the course of 1 hour, a sommelier guide accompanies each group of no more than 25 people on this sensory interlude.
Up to 100 people can take part in the journey at the same time, allowing you to invite larger teams.
A sure way to make a lasting impression on your employees by sharing an experience that combines culture and entertainment!
So don't hesitate, come and awaken your senses!