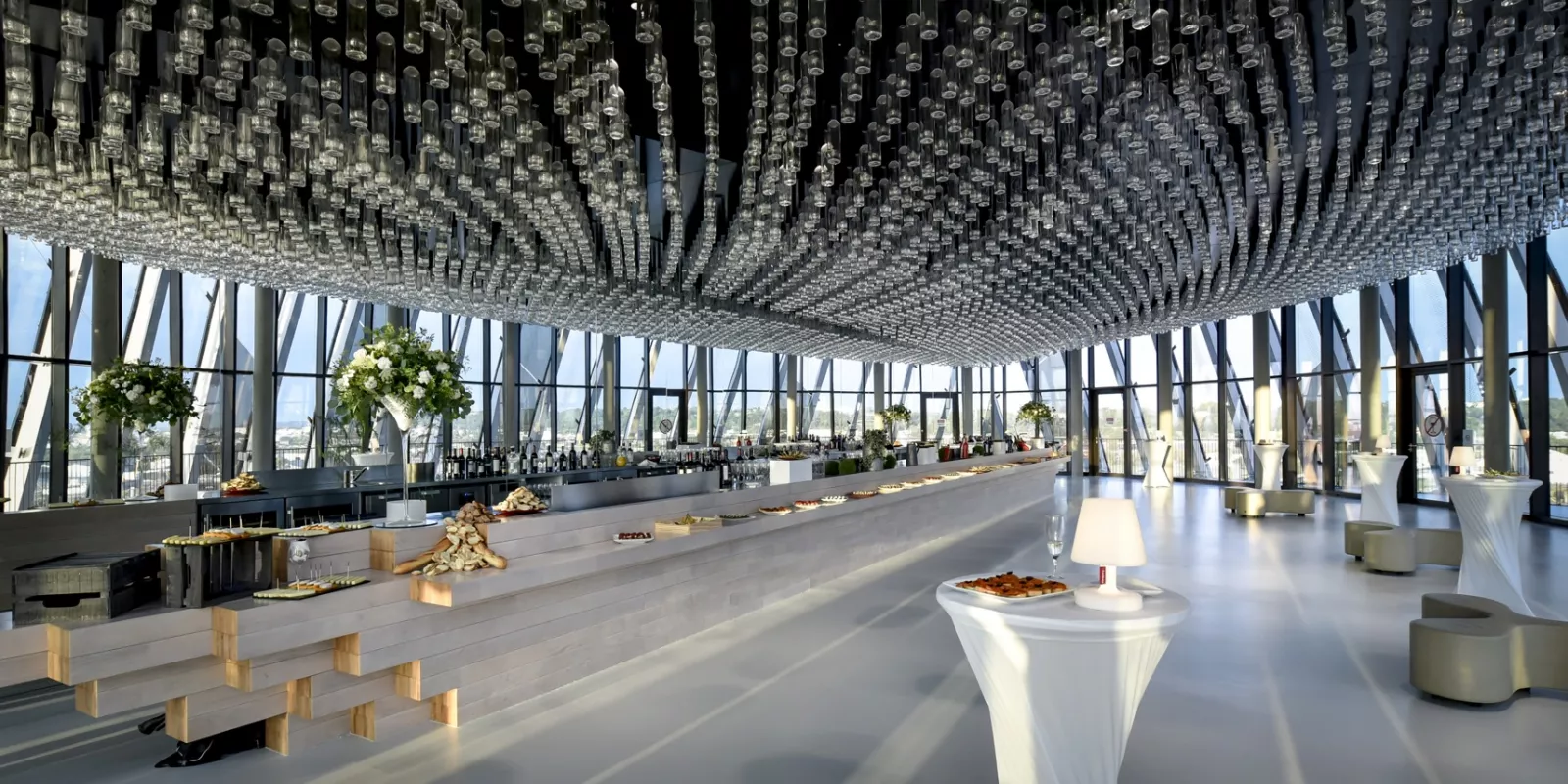 Privatize the Belvedere during the day
Have you always wanted to organize a private event at the Belvedere during the day? That will soon be possible for a limited period of time.
From its height of 35 meters, on the 8th floor of the Cité du Vin, this space overlooking the river offers a 360° panoramic view of Bordeaux.
Normally available for evening events only, in 2023 this incredible space can be privatized all day, as well as in the evenings between the 2nd of January and the 3rd of February.
If you're looking to organize a back-to-school meeting, a corporate event or a cocktail party, this unique location can accommodate up to 190 people in a spectacular setting.
The singularity of this space has been further enhanced by new lighting arrangements set up during the summer of 2022. The ceiling, a monumental chandelier made up of thousands of bottles, now light up in a variety of colors. This allows you to play with the intensity of the lights and the different hues. You can even personalize your event by choosing the colors on your company's logo.
Choosing the Belvedere is to guarantee the success of your event!
Don't hesitate any longer and enjoy the experience from above.
See you soon at the Cité du Vin.