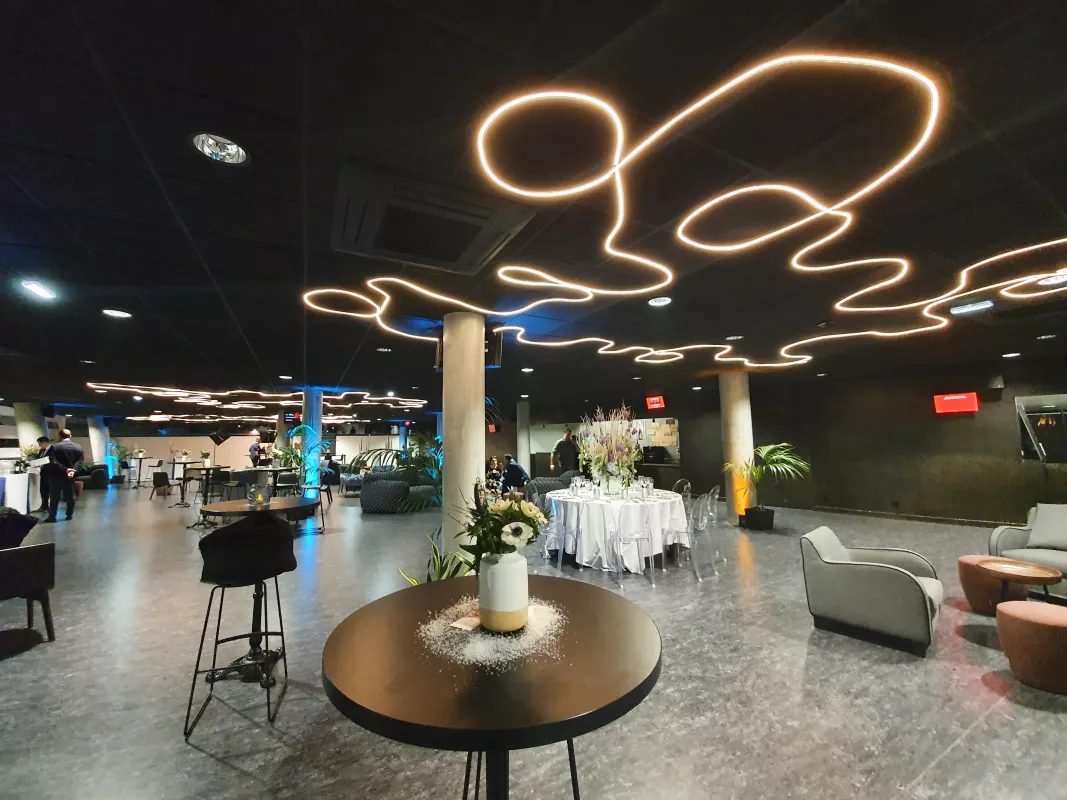 "Winter delights", Your cocktail with le Nectar Traiteur
"The Winter Delights", a convivial cocktail with seasonal products for an afterwork at the Arkéa Arena.
​​​​​​
Know-how and conviviality during a cocktail party around Winter Delights
At the end of January, Le Nectar Traiteur invited most of event agencies, castles and clients to a cocktail party at the Arkea Arena concert hall. Wishing to thank them for their trust and to show them its know-how, this convivial moment was an opportunity to surprise their guests with new recipes and an exhibition of starters, main courses and desserts laid out on a presentation table. Attached to seasonal products, their culinary proposals and the decoration of the room were centred around winter delights. Their guests were able to enjoy a winter decoration with flowers by Loy Kapel in the singular setting of the Arena. Buffets decorated with woody and snowy materials, savoyard animation, buffet of seasonal soups, mini gratin of celery puree with fir powder and its piece of candied reindeer and many other tasty pieces regaled the guests on this warm theme.
Animations and partners at the heart of the event
This evening was also punctuated by a photo animation "MOSAIC" of their partner l'Atelier 250 and the presence of the Docks du Vins who presented different white and red wines to the participants.
Le Nectar Traiteur would like to thank all its partners for this beautiful evening and looks forward to future seasonal delights.
The Arkea Arena, l'Atelier 250, Docks Du Vin, Loy Kapel, Ratel Prod, Service and Receptions, Souchon Réception.
more information