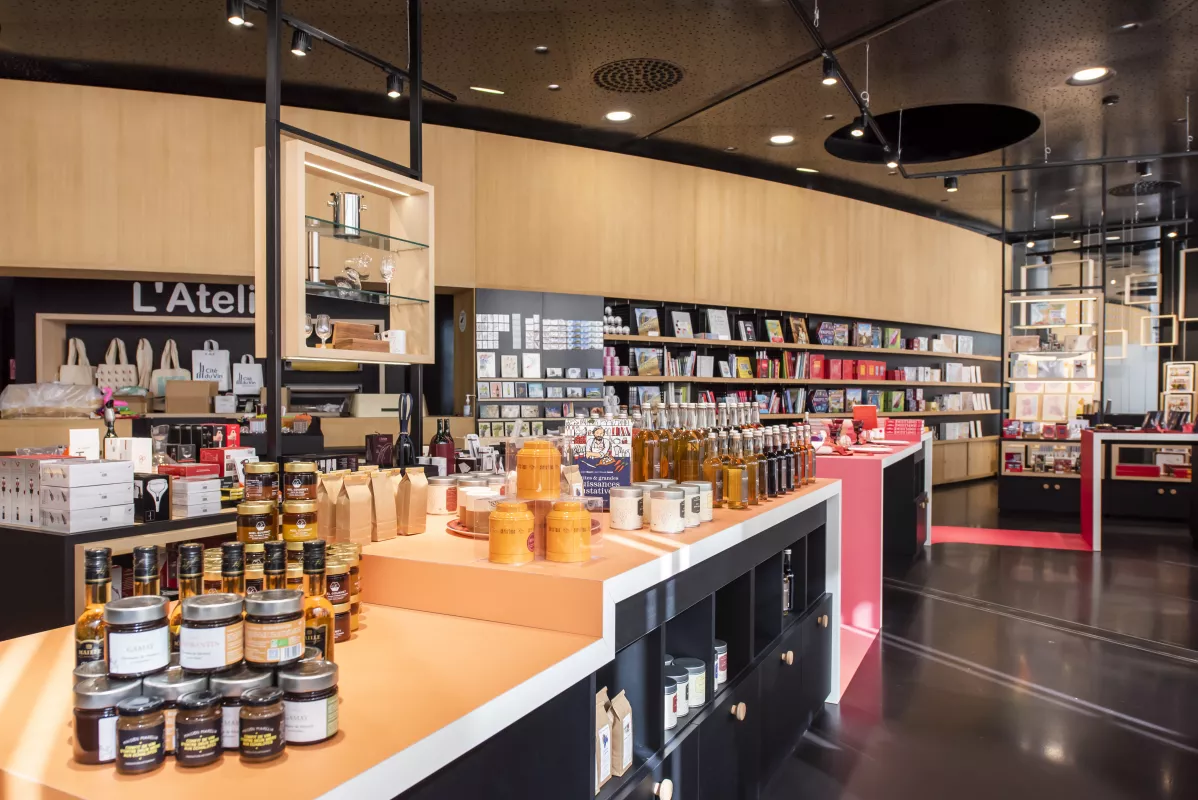 Green light at the Cité du Vin !
Two great innovations at the Cité du Vin in 2021: its "NF environment - Visitor sites" certification and a completely revamped boutique! Two new developments that allow the Cité du Vin to further improve its quality of service to its customers and to companies using its facilities.
On 2 April 2021, the Cité du Vin obtained "NF environment - Visitor sites" certification, awarded by AFNOR Certification, thus becoming the first site in the Gironde to be certified. This distinction recognises its commitment and the environmental approach initiated right from its creation and the construction of the building. Naturally, this initiative covers all events held on the premises. Choosing the Cité du Vin therefore means offering a green event, held in a venue where the environment has become a priority. Certified caterers preferring local products and short supply chains; use of local service providers; sorting of all post-event waste; consideration given to composting... all actions put in place to minimise the ecological footprint of each privatisation of the Cité du Vin!
In another innovation this year, the Cité du Vin Boutique has been completely redesigned. A way to put the spotlight on the 1900 original products presented there, some of them exclusive! A great source for customer gifts, our wine-themed concept store is available for your event: catalogue sent in advance to make your selection, possibility of creating tailor-made gifts... To choose from: accessories for storing, serving and tasting wine, books, gourmet foods, decoration, beauty and well-being, fashion and creative hobbies, there is something for everyone, to suit all tastes and all ages!
Hoping to see you very soon at the Cité du Vin!