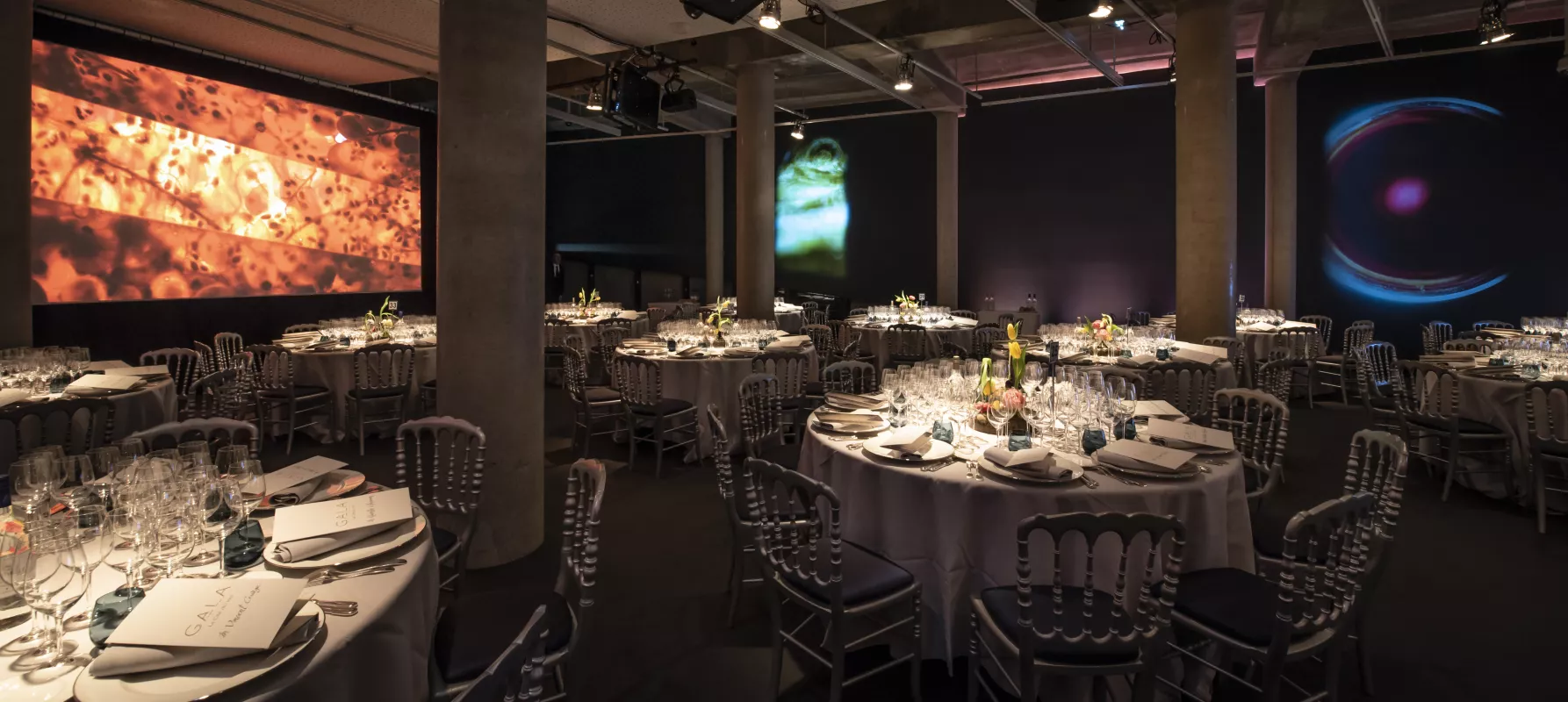 Cité du Vin is opening the doors to a 700M² space for private hire : the hall of columns
As we welcome the new year 2020, the Cité du Vin is expanding its collection of rooms for private hire with the newest addition, the Hall of Columns, a one-of-a-kind that is ideal for temporary exhibitions and large-scale events.
The new year is not the only exciting change, with the opening of a new room for private hire at the Cité du Vin. With the flexibility to tailor the space to your needs, the Hall of Columns offers a total floor area of 669m², perfect for such events as cocktail receptions, sit-down meals, exhibitions, workshops or product launches.
It is the perfect opportunity to organise an unforgettable and welcoming event where the Cité du Vin's large-scale temporary exhibitions and its annual Gala are held. It can accommodate up to 350 guests for formal sit-down dinners and up to 650 guests for cocktail receptions.
At one of Bordeaux's most symbolic cultural venues, the Hall of Columns joins the many rooms available for private functions at the Cité du Vin. In addition to the auditorium, the Lafayette meeting rooms and the Belvedere with its breath-taking views over the city, this collection of venues reflects the exceptional cultural surroundings.
Thanks to the valuable addition of the Hall of Columns, the entire building can be hired exclusively on request. An opportunity like no other, the Cité du Vin can now accommodate up to 1,000 guests for sit-down dinners (on different levels).
More information