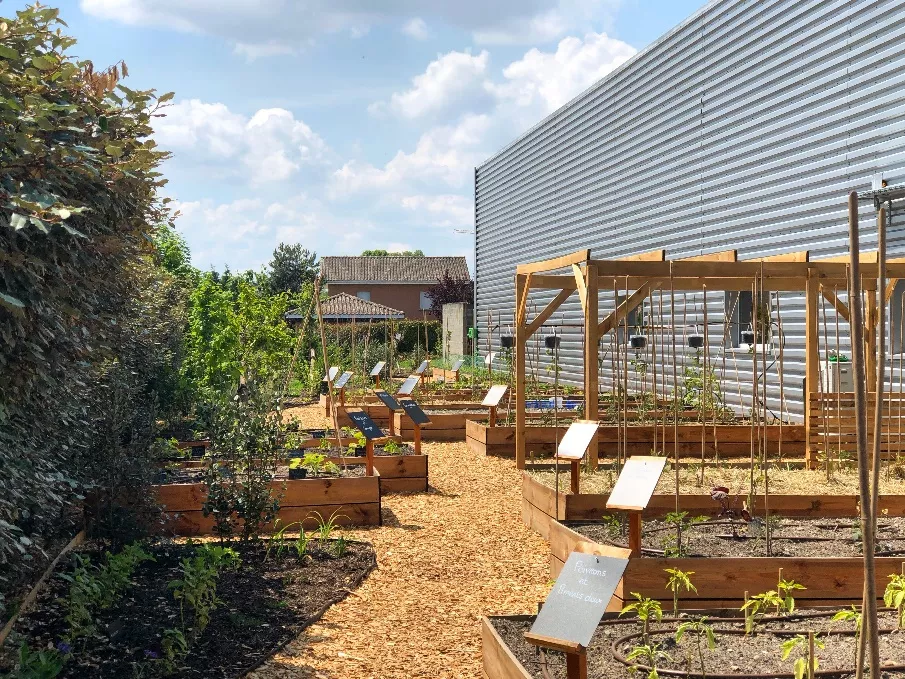 Capdevielle Traiteur inaugurates its JIW garden
JIW is a permaculture garden created by Capdevielle Traiteur to recycle its waste and produce food. More than a garden, Philippe Capdevielle wants to promote JIW as a real social and educational project.
One year after moving to its new premises in Bruges, Capdevielle Traiteur inaugurates its JIW garden.
This 2,500m² garden called JIW, meaning "the seed" in Wolof, is a permaculture garden that works thanks to the recycling of food waste from the catering activity. Indeed, food waste transformed into compost will feed new crops to produce forgotten vegetables, fruits, aromatic herbs and edible flowers.
Few months ago, they welcomed 10 residents in a hen house who are fed with unused food. Also, by planting bee-friendly plants and flowers, they hope to contribute to pollination.
The fruit of the garden's crops is mainly redistributed to the company's employees. The main objective is to make them actors in a virtuous circle of responsible consumption.
With JIW, Philippe Capdevielle wants to put the ground and the product back at the heart of his team's daily life. He also plans to host school groups for educational visits and to create partnerships with local actors.
This garden is also a real edible route for customers. A sensory and gustatory experience, fed by a tasting hut to discover this ecosystem and savour the fruit of this work.
More information