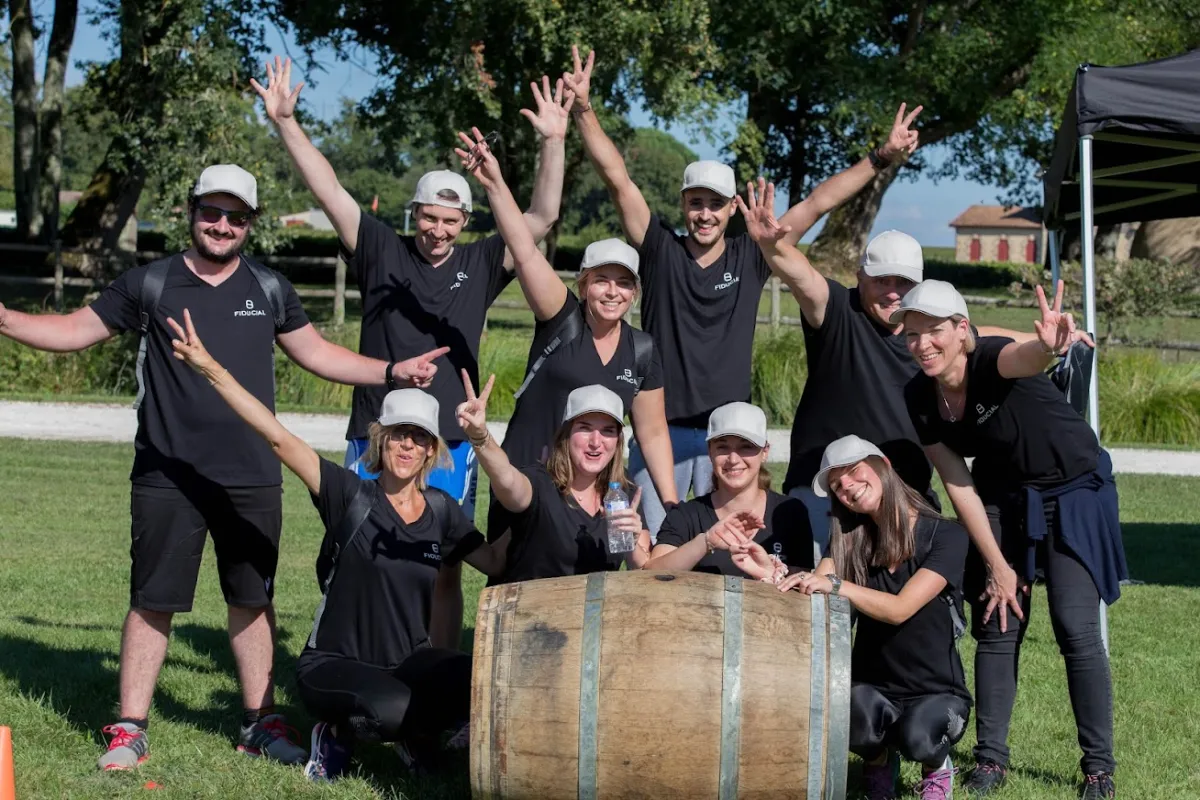 Cap'Vignes with TERRES & Cie, a 100% CSR challenge!
This will not have escaped you, in the Bordeaux region we love wine and many talents operate behind the culture of the Vine.
For your teambuildings as a team, we will give you a fun challenge in the Médoc in a great vineyard. Get ready to become one of the best wine producers in the area!
Divided into teams, you participate in different workshops and demonstrate your creativity, speed and team spirit to become the best winemaker.
Different skills will be tested: olfactory sense, creativity, speed, agility or recycling corks. Cohesion, team spirit and dynamism will be on the program for the happiness of your participants!
For groups from 50 to 300 people.