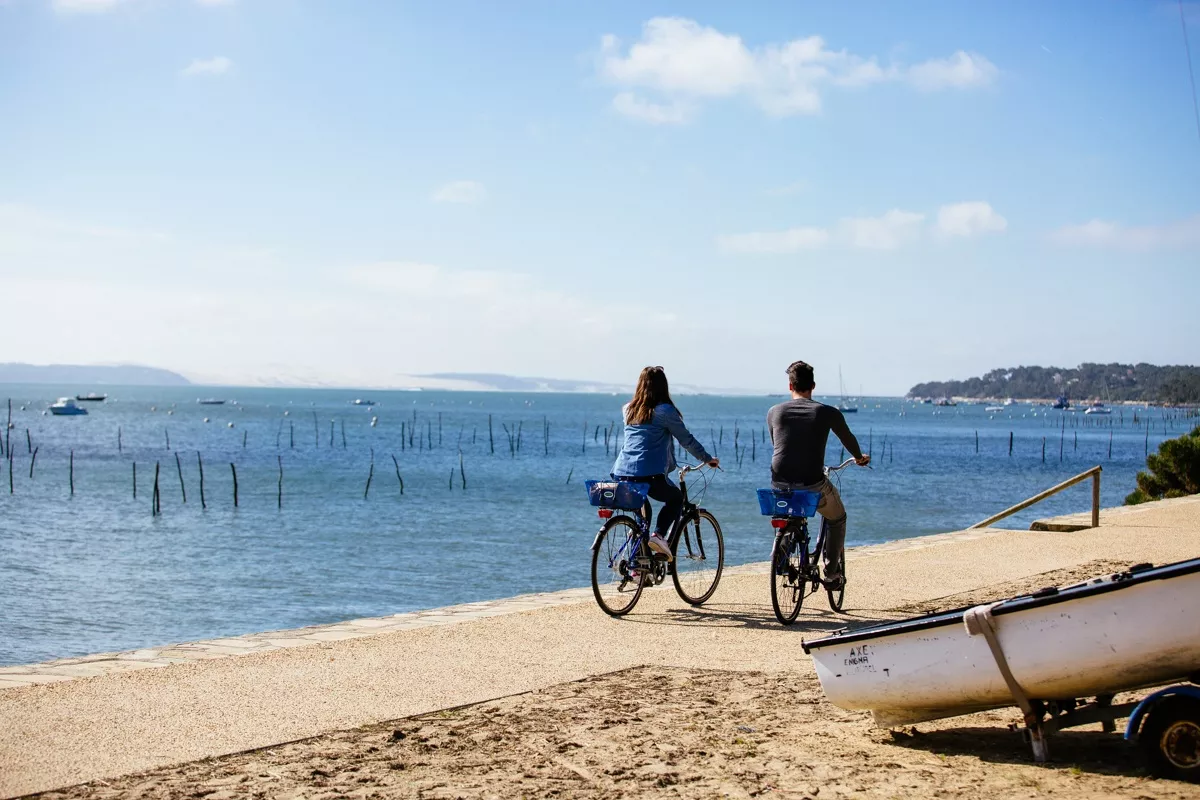 On the trail of "LES PETITS MOUCHOIRS" movie (your eco-friendly seminar in Cap-Ferret)
The Bay of Arcachon will provide the perfect setting for you eco-friendly seminar and will allow you to enpower internal relationships and discover this area in an authentic way.
Located at 45 minutes from Bordeaux International Airport, Cap-Ferret is a heavenly peninsula located in the Bay of Arcachon. This is a unique area, with its rich biodiversity, its traditions, history, natural sites… Arcachon Ecotours invites you to go in-depth and discover the Bay differently, the Authentic Bay!
They offer you a 3-hour trip by bike around the Peninsula to track Guillaume Canet's movie « Little White Lies ». Pedaling from one village to another, you will discover cottages and the neighbourhood featured in the movie. You will then drop your bikes next to a picturesque oyster-fishermen's shack in a typical village and learn about their work. While eating freshly harvested oysters and an organic picnic, you will learn how oysters are raised.
Finally, a sailing catamaran will pick you up at the nearest pear and will take you for a ride around the bay for the afternoon. Observing the Birds'Island, appreciating the first line cottages, and contemplate the majestic Pilat Dune.
Back to the ground, you will be able to relax with spas and balneotherapy in the natural landscapes of Cap Ferret.
Arcachon Ecotours offers turn key stays so they are able to deal with ground transports, accomodation… Don't hesitate to contact them if you wish to learn more about their offers!
More information