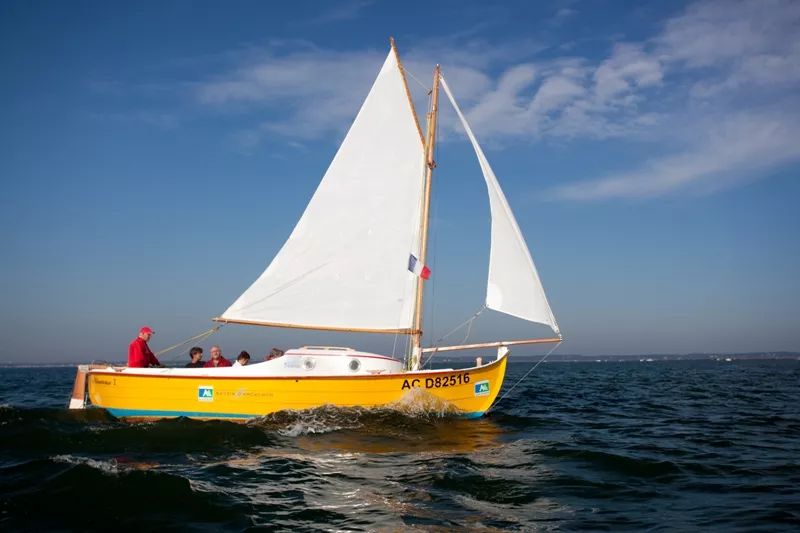 Oyster port of la Teste-de-Buch
The Bay of Arcachon will provide the perfect setting for you eco-friendly seminar and will allow you to enpower internal relationships and discover this area in an Authentic way.
Located at 45 minutes from Bordeaux International Airport, the Bay of Arcachon is a unique area, with its rich biodiversity, its traditions, history, natural sites… Arcachon Ecotours here invites you to go in-depth and discover the Bay differently, the Authentic Bay !
We therefore offer you to discover the traditional Oyster Port of La Teste-de-Buch, little-known by the tourists yet anchored in its traditions.
Your day will start, depending on the tides, by a 3-hour boat trip around the Bay, in a traditional electric boat (called "Ti'llole") that will allow you to discover from a distance the famous Bird's Island as well as the Cap-Ferret peninsula.
Then, back to the harbour, you will enjoy some fresh oysters and seafoods in a typical oyster-farming cabin. Once your lunch done, a tour guide will take you to the Salt Meadow on the west side of the port in order to observe birds and plants that are numerous in this protected wetland. Finally, the tour guide will take you around the traditional oyster port, and will share its history, explain its traditional boats, fishing methods used back in the day…
Arcachon Ecotours offers turnkey stays so we're able to deal with ground transports, accomodation… therefore don't hesitate to contact us if you wish to know more about it!
More information