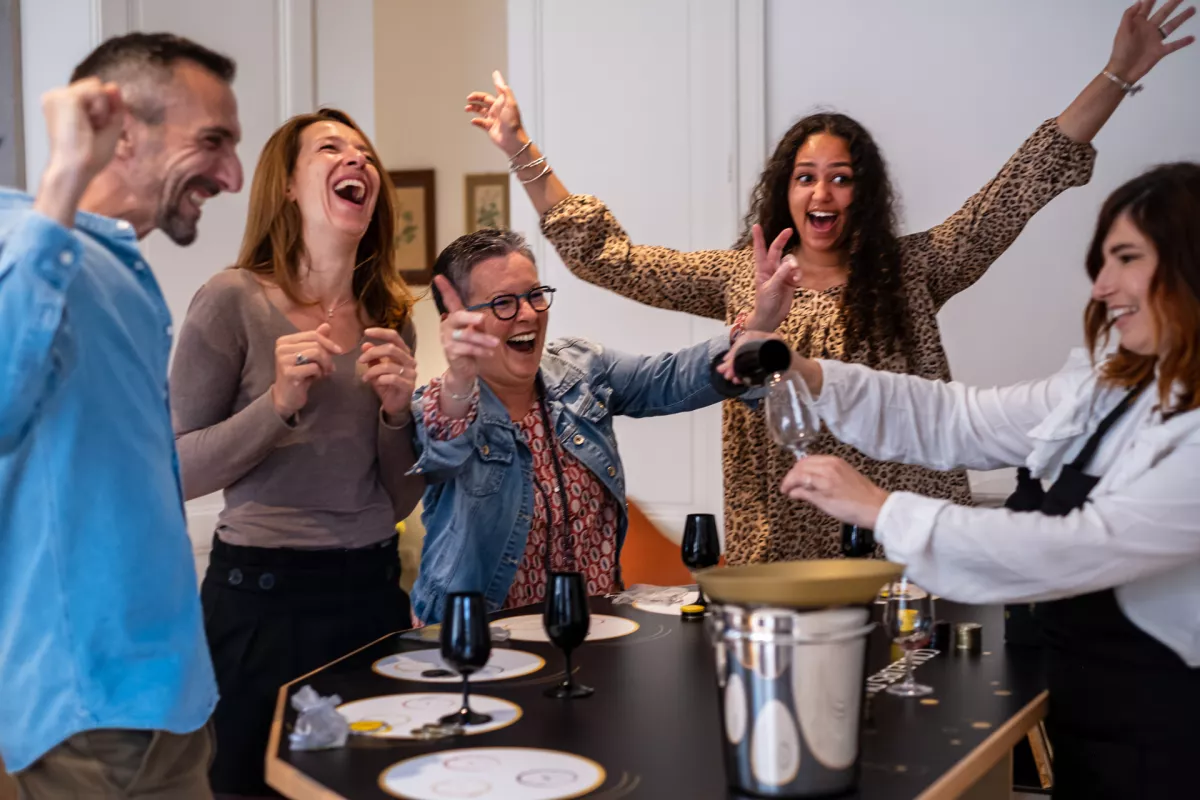 Discover the unmissable Wine Casino by Invino Event
Invino Event is a team of wine and human enthusiasts who offer you memorable wine events in Bordeaux! Here are 5 good reasons to choose the Wine Casino by Invino Event for your corporate event.
An immersion in the world of Bordeaux wines that will be remembered!
The word that comes up in almost every mouth when one has attended a Wine Casino by Invino Event: memorable. Particularly appreciated for its unique format and its conviviality, the animation offers an immersive dive into the world of Bordeaux wines, where everyone gets caught up in the game and leaves with a smile and good memories.
The animation where novices and initiates learn things
If the sommeliers of the Invino Event team are there to make sure that all the guests have a festive time, the Wine Casino is still an oenological animation that brings you anecdotes and knowledge about the wine world. Whether you are an amateur or a complete novice, you will leave the Casino with a full head of steam!
The best way to discover the Bordeaux vineyard in a playful way
You can choose to discover Bordeaux wines through visits to wineries and tastings... or by betting on an even more fun activity! The Wine Casino by Invino Event brings together the pleasure of gambling and sharing strong human moments, while tasting the best wines of the region.
An event accessible to all
It is also the perfect formula to mix participants from various backgrounds. Nationalities, professions, personalities... each profile is different but the barriers fall when the Wine Casino starts. Place your bets, nothing goes wrong: Invino Event guarantees a palpable change of atmosphere, meetings and interesting discussions between the beginning and the end of the event! Enough to make you forget the work context in which the participants find themselves.
A mix of quality and passion that will not leave you indifferent
Concerned with transmitting a passion that they have been cultivating for years, Invino Event's animators are unparalleled when it comes to helping you discover the wines of Bordeaux! With high quality equipment (essential for immersion) and a pedagogy full of benevolence, they are the conductors of a successful corporate event.
For a taste of what to expect, visit their website www.invino-event.com or contact Khadija by phone at +33 9 53 56 33 43 or by email at khadija@invino-event.com.