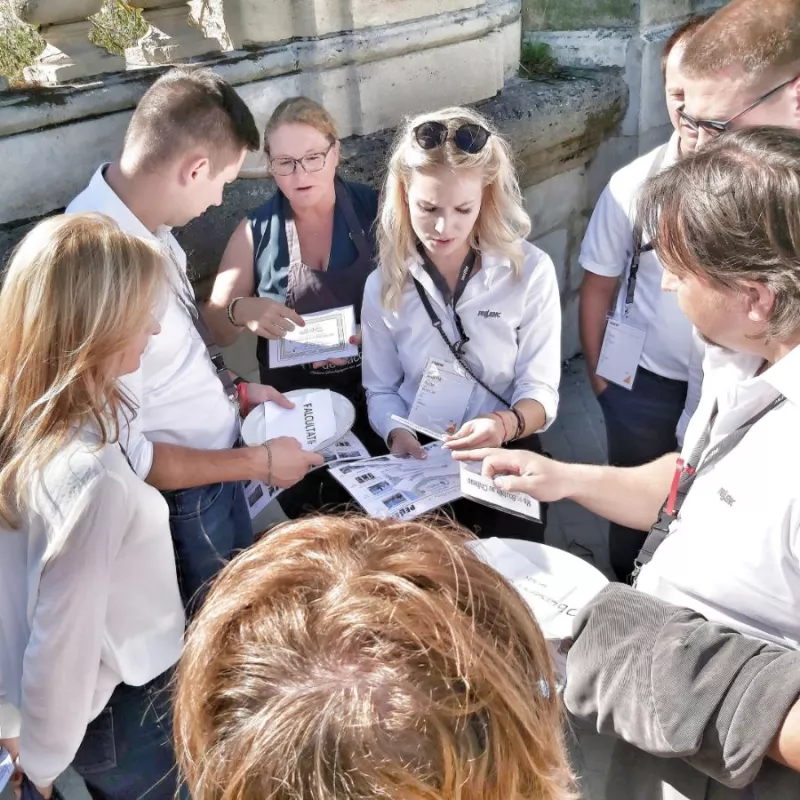 The Ateliers de Bacchus Rally
Les Ateliers de Bacchus offers you for this new season many animations around wine for your company. Discover today our Best-Seller of the fall: the Pedestrian Rally in the heart of the city of Bordeaux or Saint Émilion.
Discover the historical heritage of the city at the rhythm of games and animations around wine.
By team, and provided with your roadbook, your goal will be to win a maximum of points. Try to find the location of the games without getting lost! Each game is located around an important monument or place in the city.
This animation is an opportunity to discover the historic districts and monuments of the city from another point of view, by taking the paths off the beaten track. This is the perfect combination to learn more about the city and its history related to wine, all while having fun. Collect the most points to win the prize at the end of the tour!
On the program: blind tasting, awakening of the senses, presentation of the vineyard, chocolate tasting, general culture quiz... and many other games to learn more about the wine universe.
Come and discover the Ateliers de Bacchus Pedestrian Rally with your company, conviviality and fun guaranteed!