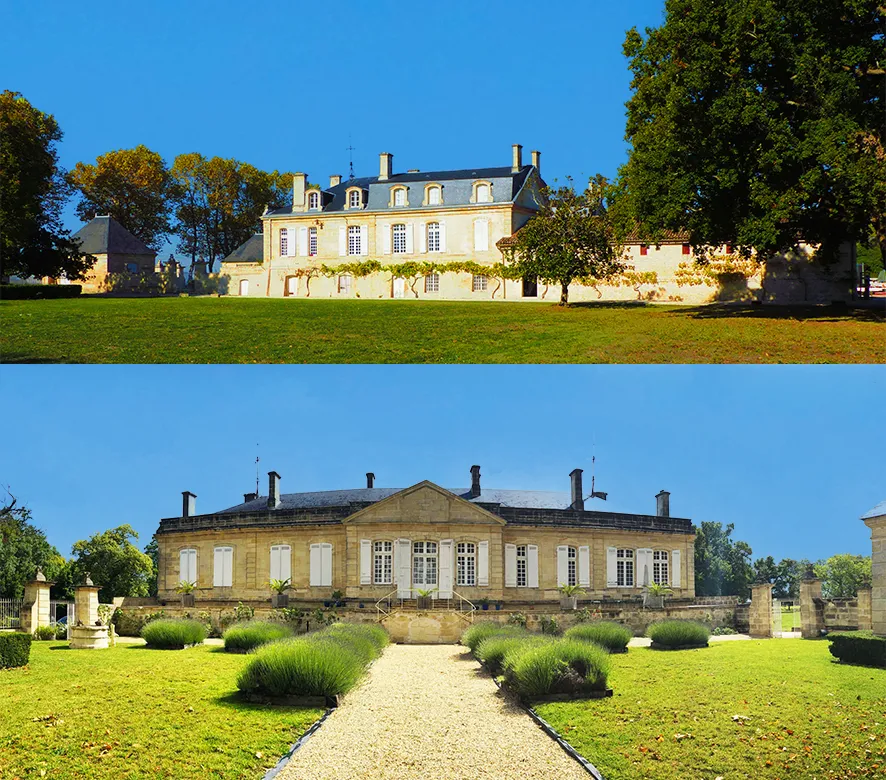 Château Sainte Barbe

Located on the edge of Garonne, this property is ideal to enjoy a quiet and authentic moment in the heart of Bordeaux. The vineyard of Château Sainte Barbe currently covers 30 hectares, 80% of the vineyard consists of Merlot, the remaining 20% are divided between Cabernet Sauvignon, Cabernet Franc and Petit Verdot. The wines produced on the estate are an AOC Bordeaux Rouge and an AOC Bordeaux Supérieur Rouge.

Located on the edge of Garonne, 15 km from the city centre, this historic property (listed as historical monuments) is composed of a chartreuse, 2 cuviers and a vaulted cellar. The whole is in a park of 4ha itself surrounded by 30 Ha of vineyards surrounded by 100 Ha of meadows and woods. We offer tours/tastings (alone or in association with Yoga or Golf), Assemblages workshops departing from bordeaux by bus (25 min) but also on the place of your event.
Sustainable approach
Château Sainte Barbe is certified High Environmental Value and Bee-Friendly for the protection of the environment and bees.
Total capacity
Maximum seating capacity
350
Maximum standing capacity
400
Number of meeting rooms
3
Capacity per room
| Lounge | Surface (in m2) | Theater | Classroom | Cabaret style | U-shaped | Cocktail | Seated dinner | Ceiling height | Natural light |
| --- | --- | --- | --- | --- | --- | --- | --- | --- | --- |
| Salle de dégustation | 60 | 50 | 25 | 25 | 18 | 50 | 25 | 2,3m | Oui |
| Chai à Barrique | 400 | 300 | 170 | 250 | 125 | 400 | 350 | 2,5m | Oui |
| Parc + Terrasse sur Garonne | 20000 | | | | | | | | Oui |
Château Sainte Barbe
Route du Burck
33810 AMBES
Solène CARPENTIER
Practical information
Brands & Labels
Vigneron Indépendant

Vignobles et découvertes
Rewards
Best Of
Discovery and innovation
2022