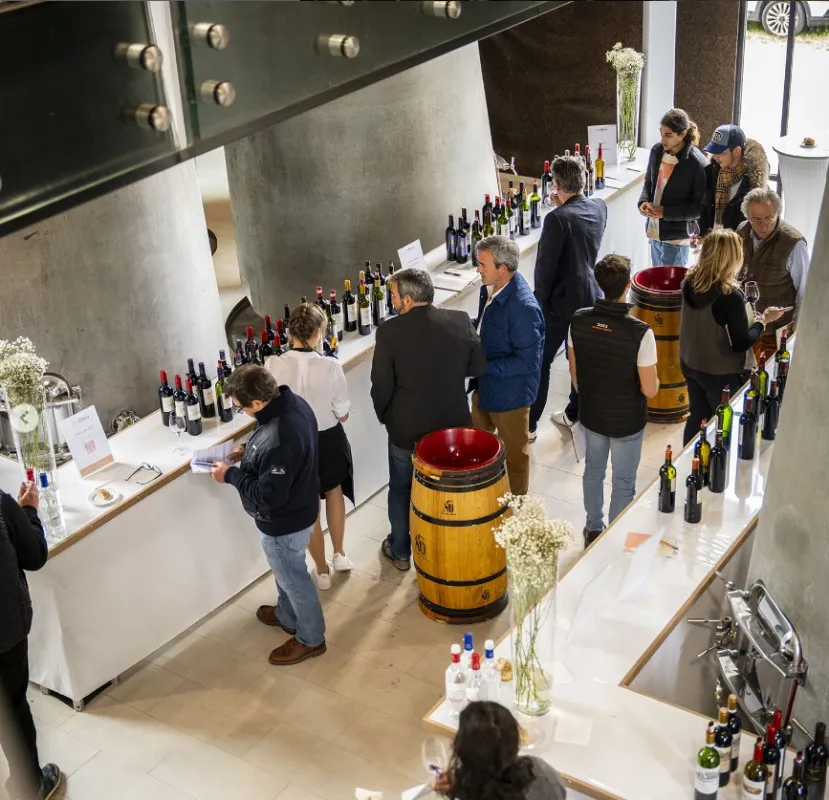 Primeurs at Château Montlabert, Saint Emilion Grand Cru Classé
Naturally dedicated to the art of entertaining, Château Montlabert Grand Cru Classé de St Emilion offered an idyllic setting to its customers and partners during Primeurs Week.
For the 2nd year running, Castel Châteaux et Grands Crus and the Grand Cercle des vins de Bordeaux came to present their wines to a panel of professionals and journalists. We welcomed over 200 visitors a day to our new-generation technical facilities.
To continue these tastings with a moment of conviviality, we were lucky enough to work with our culinary partner GUELETON TOURNEBROCHE BORDEAUX, who knew how to honor and sublimate our 3-hectare park, a UNESCO World Heritage Site.
All our reception areas, from the winery to the glass roof and the vat room, were alive with the excitement of the Bordeaux Primeurs!