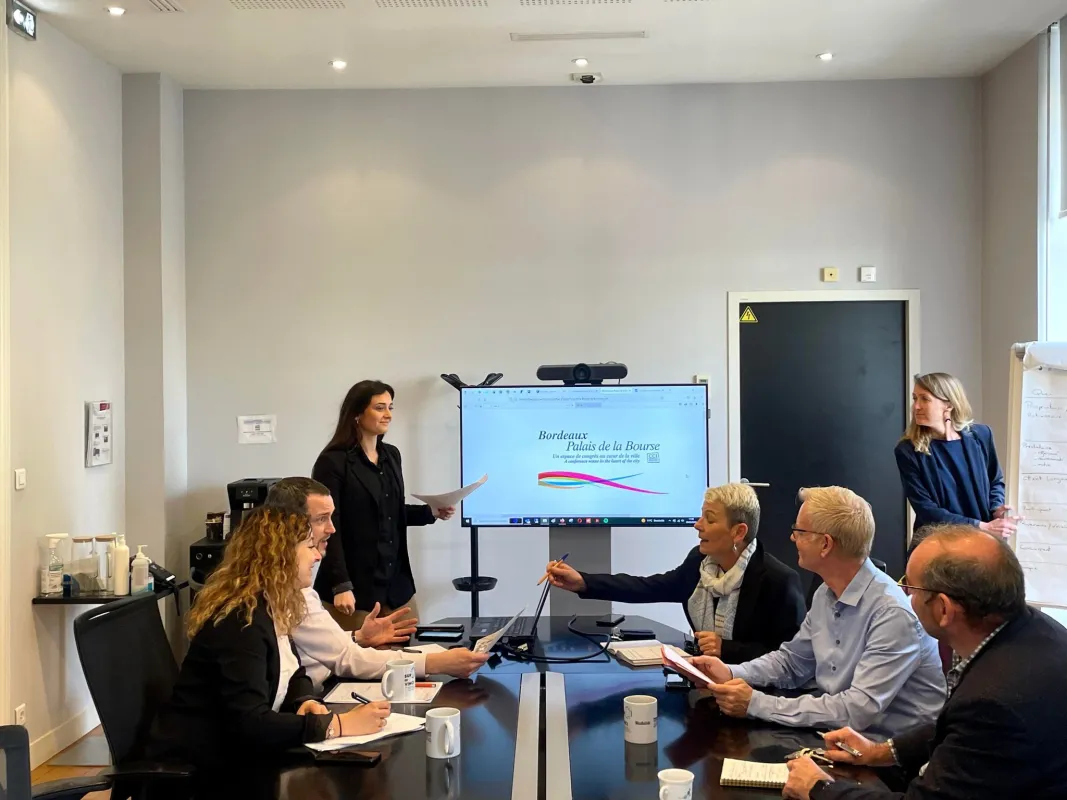 The Palais de la Bourse team has Resources!
During this early 2023, the Palais de la Bourse began its coaching by the specialized firm Orquali in the aim of achieve its ISO 20121 certification.
During monthly meetings, whether during full-day training with their external supervisor, or on their own during team brainstorming, all Palais de la Bourse employees are encouraged to work together about their duty & know-how.
And, they are the first to be surprised, but the atmosphere is studious and each member of the team comes with a truly interest.
After discussing the main principles of CSR and discovering what a ISO certification corresponds to, the Palais de la Bourse created the "mapping" of its activities, and was able to precise current strengths and weaknesses of its organization.
A joint, fun and friendly, session was held last month with the Cycl'eau trade team, which follows the same process.
It is therefore on a good track, that the Palais de la Bourse has started its certification, which is expected to end in early 2024!