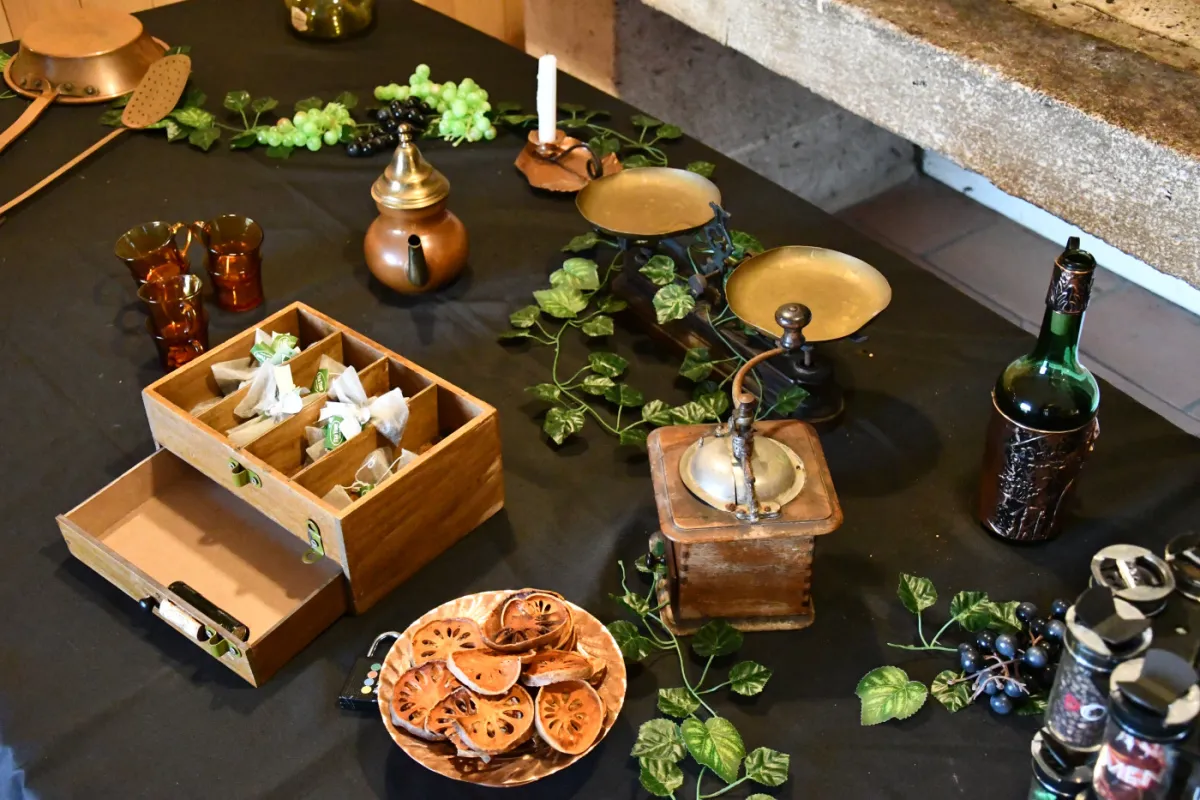 Oenanim launches Naturanim
Oenanim launches Naturanim, fun and sustainable Team Buildings and workshops on ecology, nature, healthy and local food.
Oenanim launches Naturanim, Team Buildings and workshops that are as fun as they are sustainable...
Oenanim launches Naturanim, fun and sustainable Team Buildings and workshops on ecology, nature, healthy and local food. In teams, from 10 to 200 people, indoors or outdoors, on a winery in Saint-Emilion or at your event location, each company will find its eco-responsible experience.
Rather Team Building and team challenge? Discover our game activities: Natur'Escape, Wild in Black, the Natur'O'défis tables or the sustainable oenosensory Olympics. Rather workshops? NaturDiy is for you!
Natur'Escape: the escape game where team cohesion will be your strength!
Search, manipulate, use your 5 senses to try to open the chest and release the ecological secrets. To achieve this, you will have to challenge the 4 universes: the dressing room and its natural materials and therapeutic stones, the kitchen and its well-being spices, seasonal vegetables and the sorting of waste, the cellar with the BIO and environmental labels and its bottles of eco-responsible wines, the laboratory and the production of home-made products and cosmetics. You can choose to combine the escape game with workshops to earn points and be the first to access the chest.
Wild in Black: Team Building in the dark …
For a connection with each other that will challenge your listening and sensory skills, choose Wild in Black! In teams, blindfolded, take up different sensory challenges: touch on sustainable objects, olfactory on the perfumes of the kitchen, taste on local and artisanal products, and auditory on the sounds of nature. Finally, blind taste our sustainable wines, or non-alcoholic cocktails, accompanied by artisan chocolates and music, both specially created to match the drinks.
Oenosensory Olympics and NatuOdéfis: Sustainable challenges for everyone!
Rather wine challenges? Play during sustainable oenosensory Olympiads and take up challenges on the different stages of the production of an sustainable wine.
Rather nature challenges? Beat the Natur'Ô'Défis challenges, a series of mini-games during which teams compete on different activities (organic labels, natural products, zero waste, tasting of organic and artisanal products, etc.) to win the ecological trophy.
Create your eco-responsible wine and take it home!
As a team, through Natur'Wine, create a wine in the image of your company (blend, label, sales pitch) and try to win the title of best winemaker.
Need to recharge your batteries, reconnect with yourself or nature?
Opt for the NatureDIY (Do it Yourself) workshops and create your sustainable products: creation of an sustainable wine, homemade cosmetics, household products or cocktails.
For a moment of relaxation, let yourself be tempted by the self-massage or yoga sessions led by a professional.
And for dinner?
For entertainment during meals, we offer you different activity tables with "My sustainable wine" to play at a cocktail party. Throughout the meal, come and challenge yourself and learn more about the stages of making an eco-responsible wine through sensory games and tastings.
During a seated meal, take part in the Natur'Wine dining challenge. In accordance with your menu, taste different eco-responsible wines and challenge yourself through fun and sensory quizzes and challenges.
For more information, contact us at Oenanim - 0675556164 - contact@oenanim.fr - www.oenanim.fr