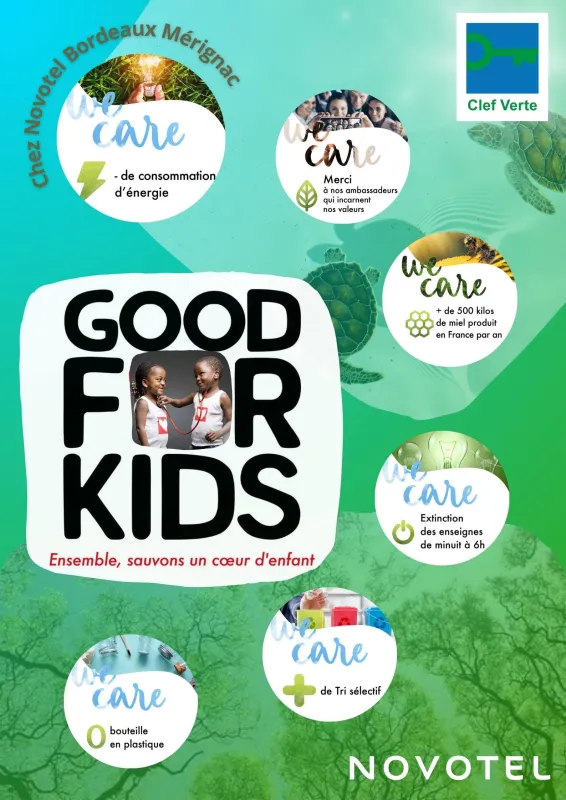 Novotel Bordeaux Mérignac committed to the climate
At Novotel Bordeaux Merignac, we are proud to present our latest social and responsibility initiatives. Our hotel has been awarded "Clé Verte" label since 2021 and is involved in the Convention des Entreprises pour le Climat since the beginning.
Every stay contributes to reducing our energy footprint and preserving the environment, by switching off our signs at night, promoting selective sorting, adopting a "zero plastic" policy, etc.
We are committed like a member of the Businesses for Climate Convention to taking our environmental approach even further. This enables us to work with other committed companies to exchange best practice and strengthen our actions in favour of the climate.
Partner of the "GoodForKids" association, you will be helping to finance an operation for a sick child if your room is not cleaned every day.
Staying at the Novotel Bordeaux Mérignac is more than just a hotel experience. It's an opportunity to play an active part in building a sustainable and responsible future.
Join us now and be part of our commitment to an eco-responsible world.