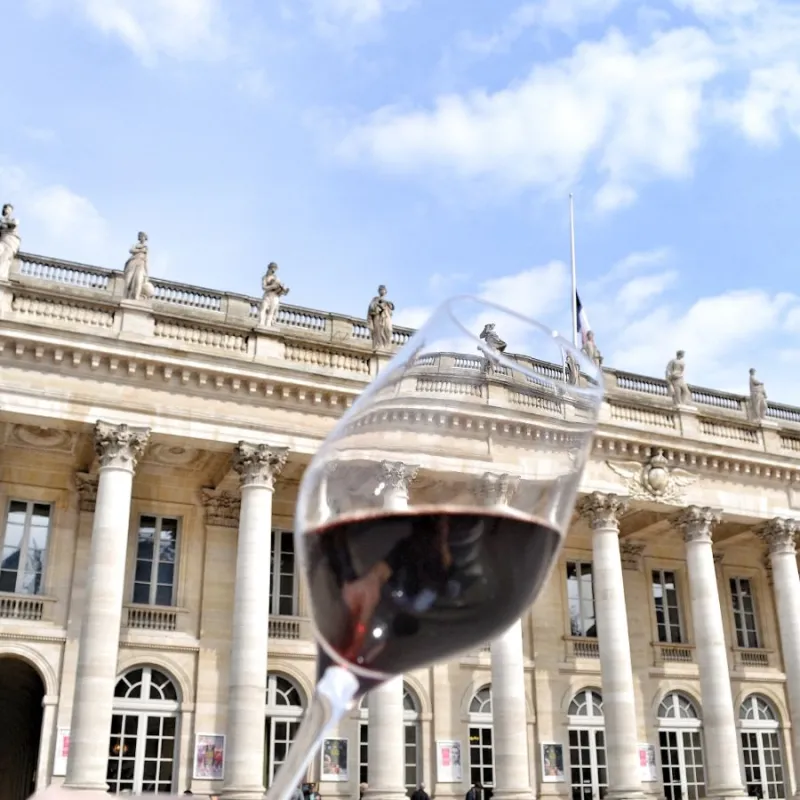 The novelties of The Ateliers de Bacchus
Les Ateliers de Bacchus offers team building and incentive activities in the form of oenological and multi-sensory activities.
Our main missions are to desacralise the world of wine in an authentic, fun and friendly way, to adapt to each person by proposing tailor-made events while putting the wine, cultural, historical and architectural heritage of Bordeaux in the spotlight.
Bacchus Wine Tour
Our great novelty at the Ateliers de Bacchus: The Bacchus Wine Tour which is coming to the Chartrons! It passes by the quays and ends at the Bassin à flot at the Cité du Vin!
We have created a new wine tour for you. With our 8 years of experience of the Bacchus Wine Tour in the old Bordeaux and in Saint-Emilion, we are happy to present you this novelty.
A real two-in-once tour with a walk in Bordeaux punctuated with tastings. This new Bacchus Wine Tour will invite you to discover the hidden corners of the Chartrons, to awaken all your wine tasting senses, to discover the wine, cultural and historical heritage of Bordeaux.
It's summertime: come and join us on a new adventure created especially for you and at your request!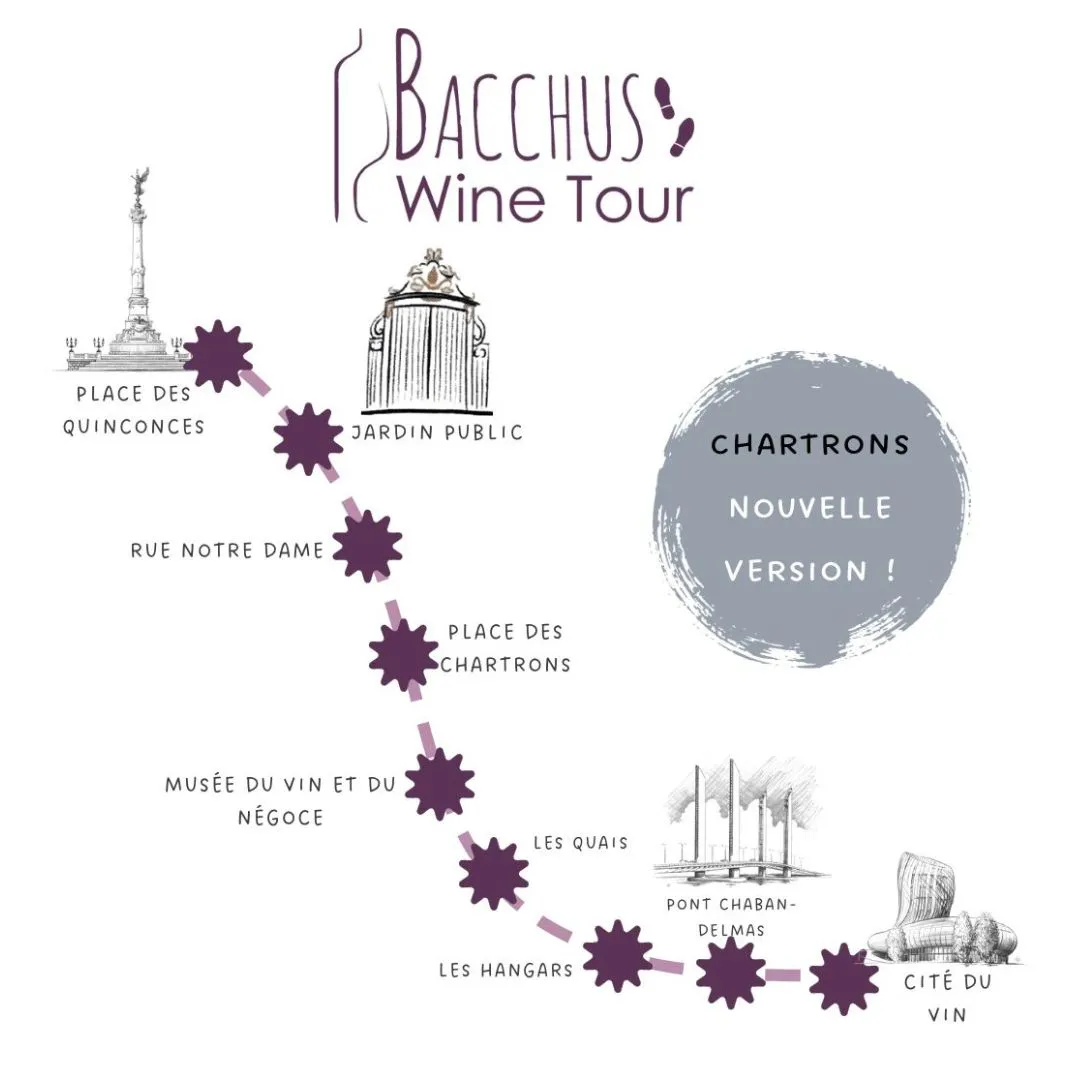 1 service purchased = 1 tree planted
At Ateliers de Bacchus we are sensitive to the environmental cause. We wanted to go further by getting closer to the Big Ensemble association, which puts agroforestry at the heart of the Aquitaine vineyards.
You can read in our signatures "1 service purchased = 1 tree planted". A few days ago we had the pleasure of planting these trees for the Ferme du Caillaud in Coutras! This action allows us to put agroforestry back at the centre of the vineyards among other things!
Each step is important :
Alternate every three shrubs by planting a tree
Soak the roots in a nutrient concentrate before planting
Place a thick straw-mulching around the plantation to conserve moisture and reduce water stress on the plant.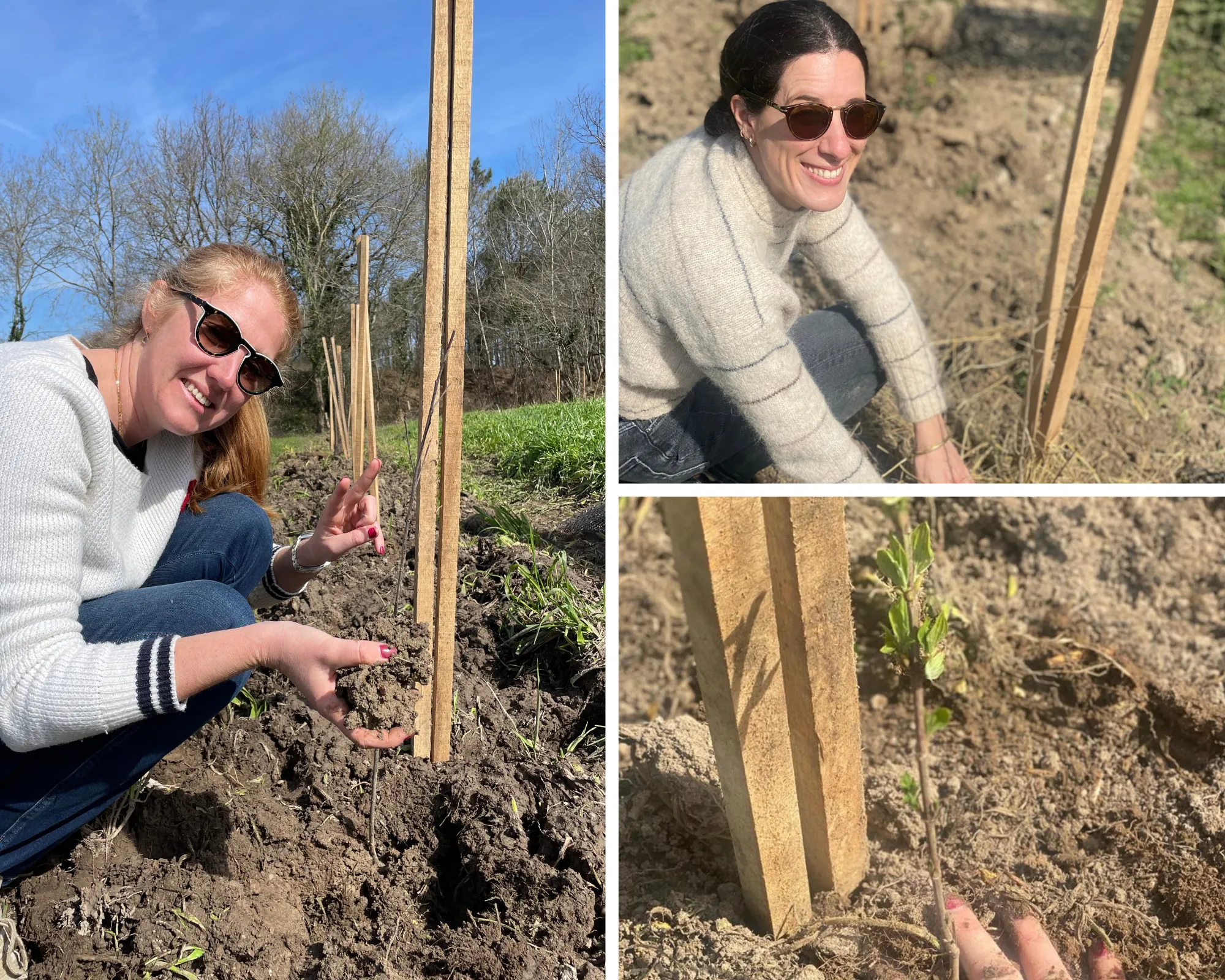 Wine and the Arcachon Basin
Les Ateliers de Bacchus wish to personalise all their services as much as possible by creating tailor-made events highlighting the location of the service or the history of the client's company.
For the first time, we were able to put our new wine workshops "Wine and the Arcachon Basin" in the spotlight through the Table Olympics which took place at the magnificient Domaine du Ferret! An ideal team building activity to bond the troops!