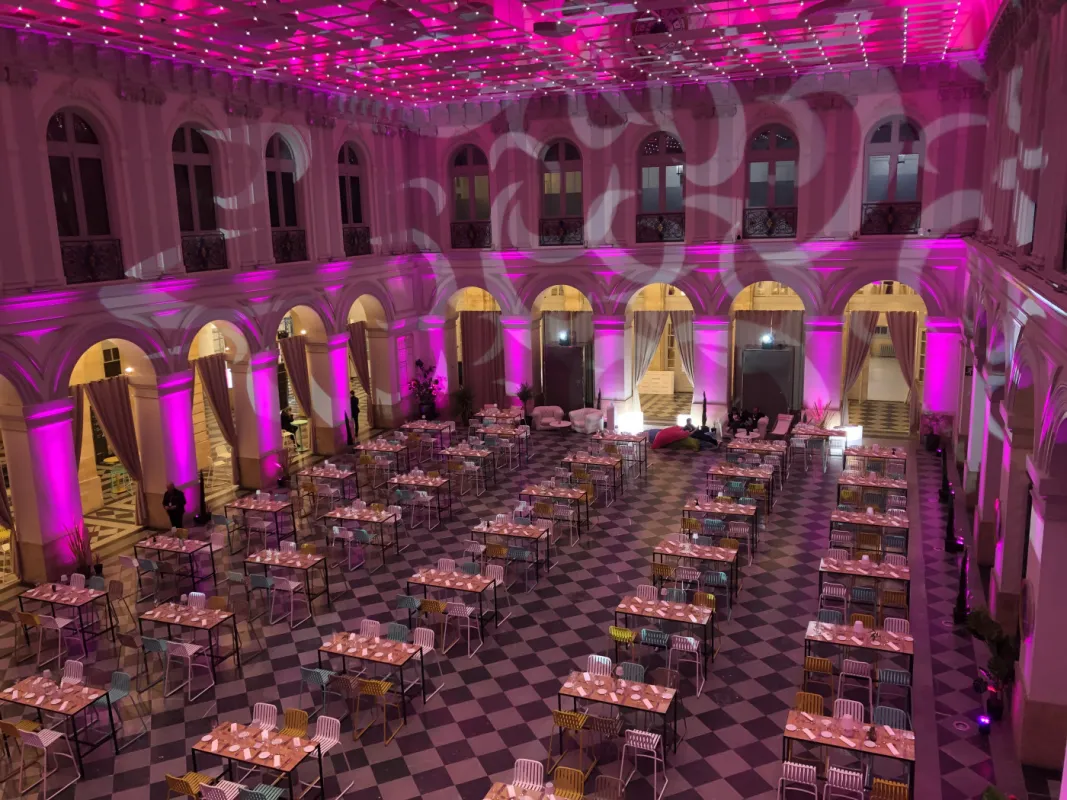 The Palais de la Bourse and L.E.A. services became partner
Since June 2022, the Palais de la Bourse in Bordeaux has a new partner to ensure the cleaning of its spaces during events ...
Naturally, they chose a company with social and environmental values similar to ours: L.E.A Services.
As a sustainable company, it has been certified the "Committed to CSR" label by AFNOR, thus proving its contribution to sustainable development.
Very conscious of the current ecological problems and the urgency to act, it was important for us that our new cleaning company uses eco-responsible cleaning products.
L.E.A Services respects and supports this ambition by using cleaning products "Ecocert" or "Ecolabel" with more than 92% of natural origins, but also garbage bags made of recycled materials.These products are designed using "Enzypin" pine essence technology, a local Landes brand.
Finally, in a social progress approach and under the approval "adapted company", L.E.A services promotes the access to work and the evolution of disabled people in employment.
Therefore, several members of L.E.A Services work with them and garantee the cleanliness of the spaces during your events.
From set-up to disassembly, be assured of a precise and efficient service!
With this new partnership, the Bordeaux Palais de la Bourse once again supports its efforts to respect people as well as the environment by reducing its carbon footprint.
More information : SITE LEA SERVICES