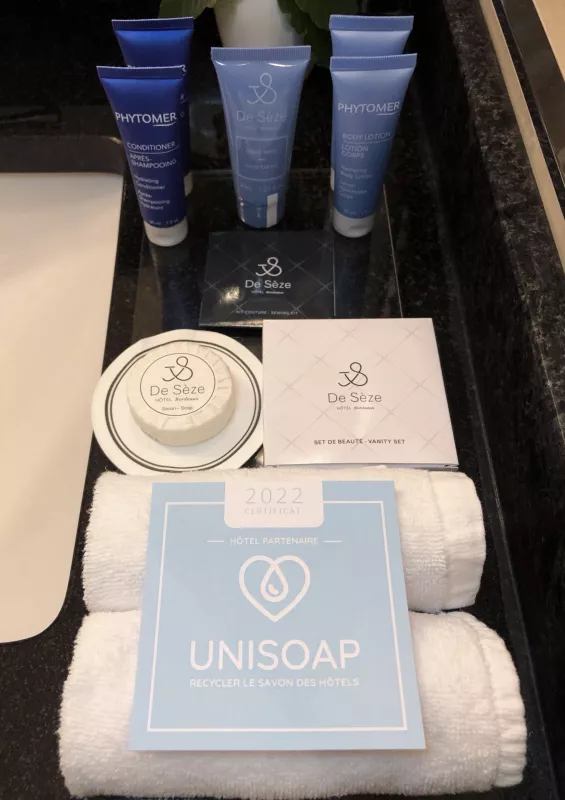 The Hôtel de Sèze acts for the planet
The Hôtel de Sèze has been committed to more sustainable and responsible tourism for several months, choosing to move towards eco-responsible solutions.
In particular, the French association Unisoap supports the hotel in recycling its soaps, which are then transformed and redistributed free of charge to associations.
Les Détritivores are also trusted local partners who collect food waste from our restaurant by bicycle in order to compost it and thus fight against food waste. These initiatives aim to improve our environmental performance and are in line with our Green Key certification process. In addition, in partnership with the Bordeaux Tourist Office, Comptoir de Sèze is committed to the Environmental Excellence in Restaurants program developed by ADEME in New Aquitaine.