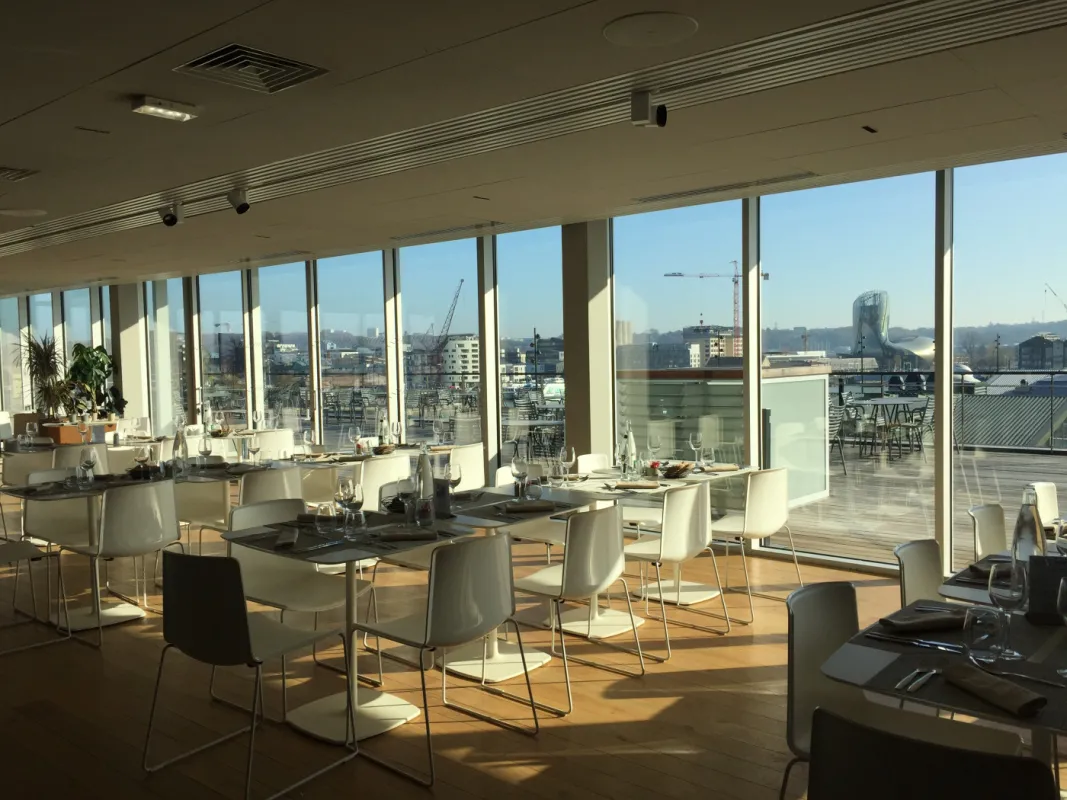 Seminar of projets and organisation team of an insurance company
The initial request was to create a stay combining working time and moments of cohesion between the participants. The aim of this seminar was to allow participants to meet up thanks to "fun" activities while creating moments of sharing.
The staff therefore offered them an afterwork at the Wave Café, so that everyone could show their surfing skills, then a half-day at Château Siran for them to test several activities:
the unique Escape Game in the bunker,
the enigma in the cellars,
the labyrinth of senses in the vineyards,
blind wine tasting.
The stay and working time took place at the Radisson Blu hotel and a superb gala dinner on board at the Sicambre closed this seminar to allow the participants to enjoy the magnificent illuminated façades of Bordeaux.
"We contacted Cézame Atlantique with a specific idea for our seminar and what they did has exceeded our expectations. We have found in Cézame, a listening, flexible and professional team, both in their varied proposals and in the ability of dealing with last minute changes. A very good knowledge of Bordeaux, services and activities, which helped us to make the choices that suited us the most.The whole team has great memories of this seminar, which made them want to come back to the area for a longer time. I would say that I have been very impressed by the support provided by Cézame, who managed to bring a personal touch to each of the group's participants. A great success! " Insurance Company.