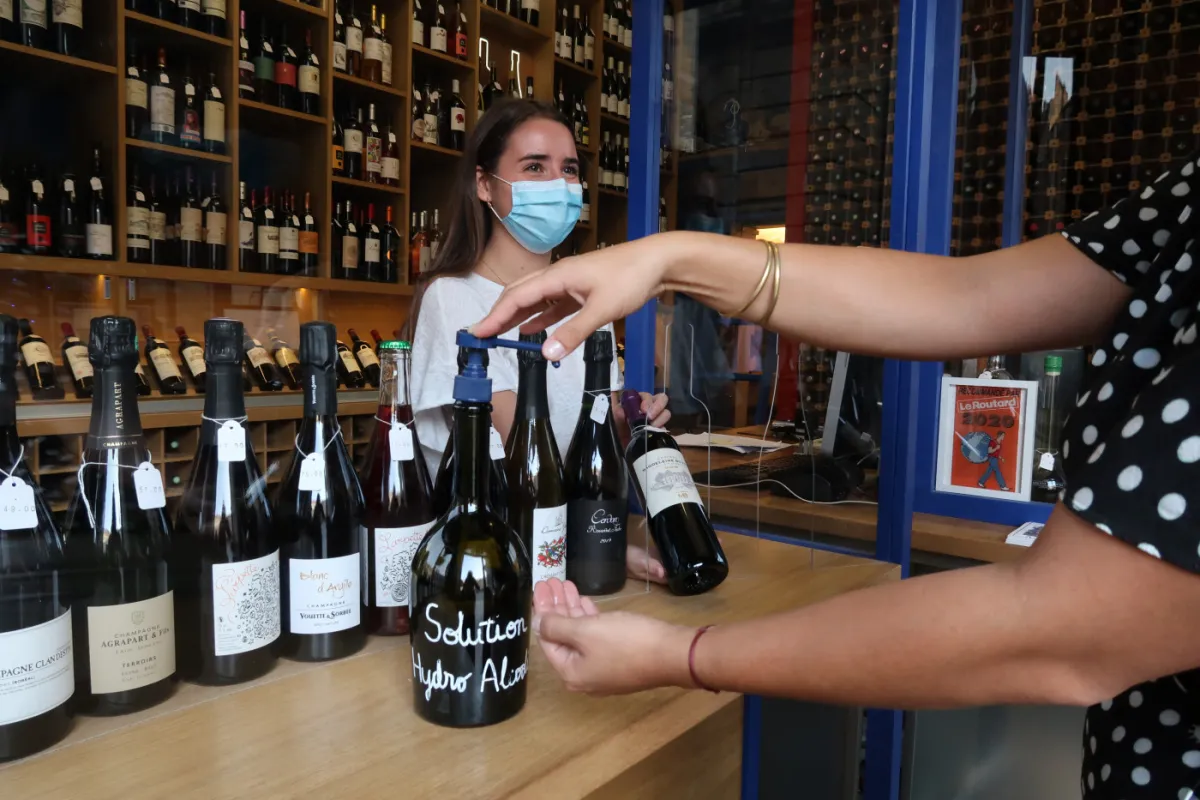 Safely share our love for wine
On the Garonne river or in the city center but always safe, Cousin adapts all its activities to the current health context to offer you a wide range of wine activities which protocols were especially thought to respect the recommended measures, in a friendly environment.
Small groups, sanitary and distancing measures, decontamination vestibule, sanitization protocols, everything has been reviewed to make your friendly moments safe and enjoyable considering the current context.
Looking for the best spot to contemplate the remarkable Bordeaux banks? Embark in small groups (12 pp max) from the Miroir d'Eau's pontoon for a one-hour tasting cruise on the Garonne river, for an unique and privileged moment around a wine tasting of which you can choose the theme according to your wishes, always paired with a light snack or a more consistent farm-to-table buffet.
Symposiums, team buildings, steering committee meetings or customers' giftings, we adapt to every format or level of knowledge to accompany you through a friendly moment around wine, our passion.
Willing to be more knowledgeable about wine? Participate to one of our master classes of which you choose the theme and hosted by one of our wine professionals. Not too much time to spend? We adapt this format to a small and simple interlude during a gourmet break, in your premises or in one of our meeting rooms.
Some best customers to content? Treat them with a time-traveling wine dinner in our private apartment overhanging old Bordeaux roof tops, staring Grands Crus' old vintages paired with a truffle-based dinner. Or trust and follow the instinct of our young and creative private chef, proud to spotlight his local roots, after training on the best tables of France and Saint-Barthelemy.
Work teams to bond or reward? Take part in our wine blending workshop, in solos, duos or groups. Unveil the mystery of this legendary and genuine technique, essential to the complexity of Bordeaux wines, by crafting your own blend.
All of our activities and protocols were adapted to suit the recommended sanitary measures.
Contact us: open 7/7, all of our activities can be tailor-made according to your wishes, time and budget. Cheers to our soon to be partnership!
More information