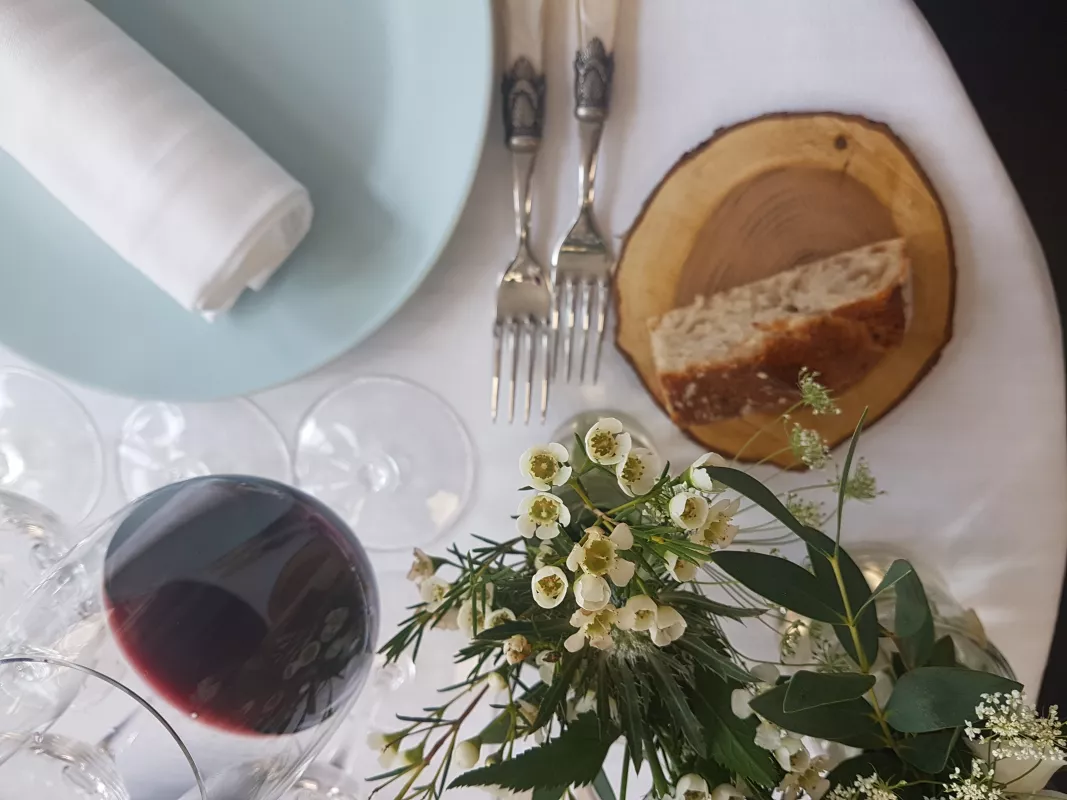 Private Table at Château Smith Haut Lafitte
Making a wine tasting a tailor-made experience through the gastronomy.
« Gerbaude » is the traditional end-of-harvest meal in Bordeaux, which takes place every year after the last harvest. We were inspired by this warm event, and in a refined and rural setting, we offer a convivial rmenu to share. Up to 100 grape pickers are busy around the Castle. After a visit of the vatroom and the cellar with a thousand barrels, place at the « Tablée des Vendanges ».

Menu proposed in September-October
Refinement and nature, this is our proposal for the mild winter season.

Our wines are distinguished by their finesse and the unique characteristics of our terroir of Graves. Our Chef has designed for the most beautiful celebration tables some of the most remarkable pairings : blue lobster, smoked beef, truffled brie… Simple products and an inspired hand can produce sparks: the proof twice, in the glass as in the plate.
Menu offered in December-January
More information