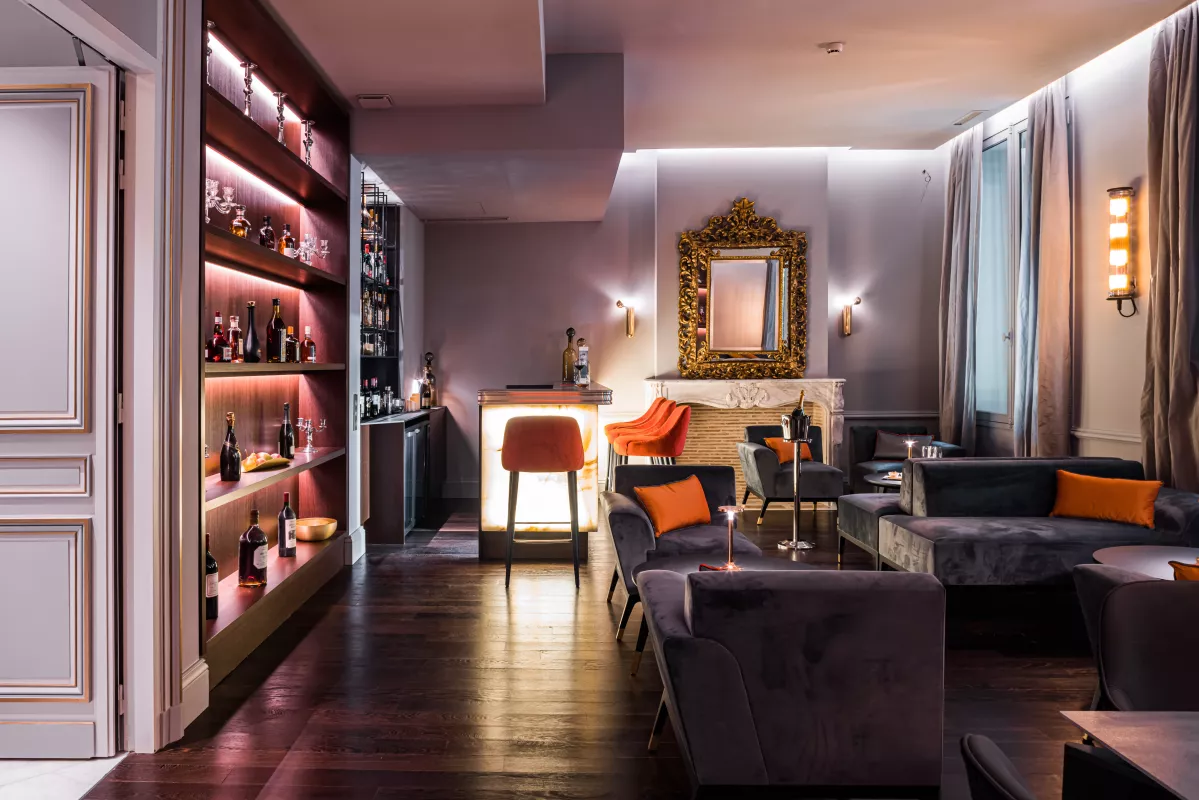 Opening of Villas Foch Boutique Hotel & Spa 5*
Opening of a new hotel in Bordeaux. Villas Foch Boutique Hotel & Spa 5*
Villas Foch Bordeaux has 20 rooms including 8 suites designed to give you the rest and relaxation you're looking for. The French bedding is worthy of the greatest luxury hotels. The way it has been restored, a veritable work of art, magnifies the old and immerses you in the elegance of 19th century bourgeois architecture. You'll feel as if you're in a cocoon with a cosy and refined atmosphere.
You'll be awed by the fine details of the French architecture. At first glance, you'll notice an elegant and tranquil decor, combining subtle colours. Curl up in a velvet armchair, sunbathe on a long balcony and lie down for a 5-star nap - a very soothing and relaxing schedule.
Le Ferdinand
Overlooking the street, benefiting from a great deal of light and under the watchful eye of Marshal Foch, you are welcomed as if you were in the sumptuous lounge of a bourgeois residence. Le Ferdinand is a delicious break in your day. Our confidential bar, which is also open to outside guests, offers a selection of cocktails, fine wines and excellents spirits.
Our SPA, a place of well-being in the heart of Bordeaux.
It's time to pamper yourself and treat yourself to a sensational getaway and a moment of well-being. After a cardio session on the fitness side, cleanse your body in the sauna before immersing yourself in the heated pool.
Events
Whether it's a business event — seminar, product presentation, board of directors meeting, or a private event — anniversary, birthday, or a baptism — our team of reception concierges will organise a tailor-made event for you. High quality catering and suitable equipment will be provided to guarantee your serenity.
The Villas Foch team is at your disposal