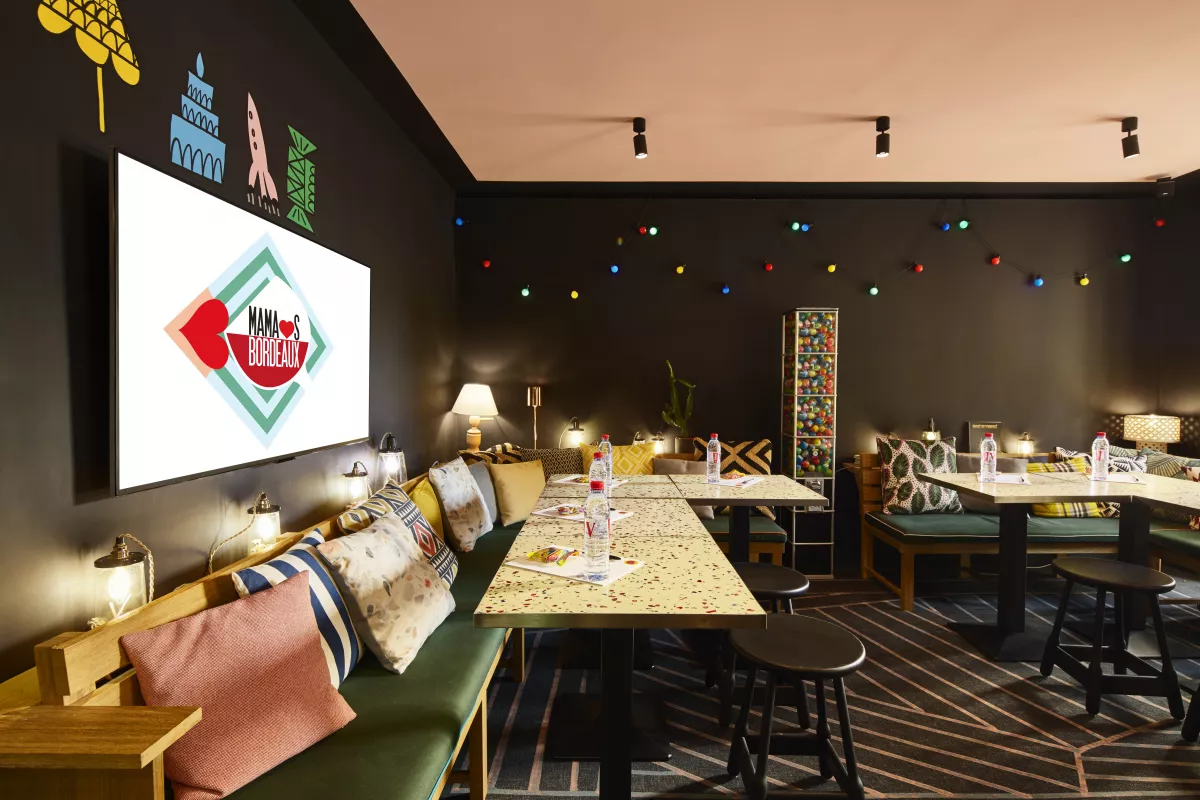 Mama says party
Warm and joyful shelter that's what makes MAMA.
The Mama team invites you to gather with your coworkers and live the experience of conviviality through their festive offers!
Looking for an intimate and private atmosphere, their Ateliers are the perfect venue! A gourmet Dinette will mark your end-of-year celebrations.
Atelier 1 on the 1st floor, their little in-house cabanon with its own private terrace, will host your party up to 55 people.
Atelier 2, star of Mama's ateliers, offers a breathtaking view of the city, and can accommodate up to 70 guests - direct access to the rooftop terrace.
Kiss can accommodate up to 14 people in a very original setting.
Mama Bordeaux offers Summer and Winter Time, The Big Mama Party. Semi-Privatization of the rooftop pampered at every season ideal for large events up to 150 guests.
Their restaurant diffuses an orchestrated madness regressive stage and bar lit by inflatables, live DJ from Thursday to Saturday for a cheerful dinner surrounded by your colleagues around the communal table!
Their menus spontaneous and generous signed by the triple star chef Guy Savoy will bring happiness to your party. Everything is done on the spot, and of course with love!
So Relax, Mama is taking care of you!
More information