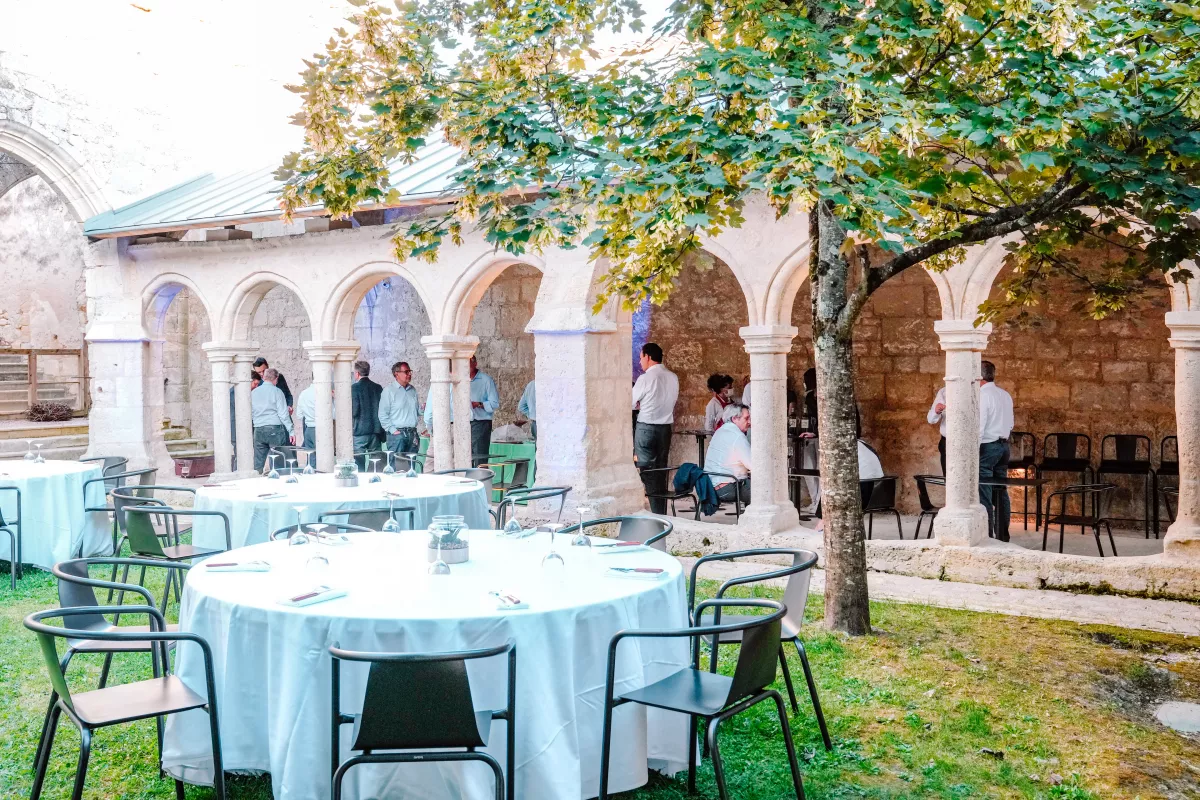 Combine business, history, heritage and festivities in Saint-Émilion !
A country business meal ? A festive evening between employees ? A business seminar in an atypical setting ? Privatize the Cloître des Cordeliers in Saint-Émilion.
The Cloître des Cordeliers, listed as a historical monument and located in Saint-Émilion, offers you an enchanting setting for your employees for a day or an evening in order to make a lasting impression.
A seminar space that can be privatized:
• Reception room of 200m2 fully modular with view of the gardens
• Latest generation technical equipment
• Catering office and technical management
• Simple, customizable layout and design
An outdoor space that can be privatized:
• The heart of the Cloister or the garden for a beautiful evening outdoors
Choice of a tailor-made offer :
• Video recording studio: live broadcast, live recording, post-production
• Tailor-made activities (music concert, wine casino, initiation course of Bordeaux wines, escape game, mixology course, cooking workshop, etc.)
The Cordeliers team is a specialist in the organization of events and accompanies you from start to finish in order to make your event unique !