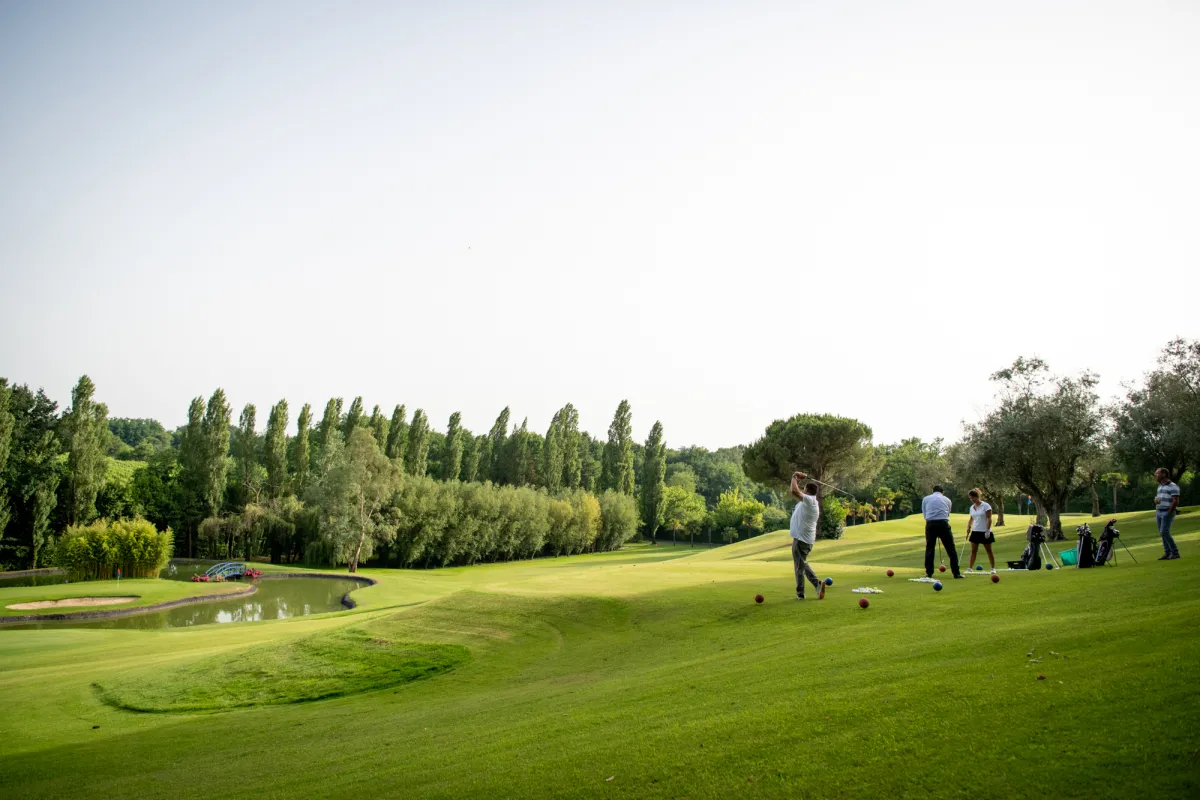 Incentive at the Golf of Sèze: Wine & Golf, the perfect match!
Organize a green incentive with your team at the Golf of Sèze. Located in Carignan, at 15 minutes by car from Bordeaux, this private golf of 4.5 hectares with its woods and vines, offers a unique venue for your private events up to 100 people.
Garden party, bucolic dinner, drive test, fashion show, team-building: a lot of "tailor-made" occasions. The Hotel de Sèze team and its partners will do everything to create an unrivalled experience.
For a turnkey incentive event, test the Wine & Golf activity, the perfect match for the sporty and wine-lovers! Over half a day or during a cocktail, enjoy the golf atmosphere with a certified teacher. Simultaneously, become a wine expert while playing to oenological games! Everyone will have fun in a festive and bucolic climate! This activity has been created recently by Mélodie Bourdy, the founder of the agency Bourdy Golf Experience and by Pauline Champeil, passionate founder of Les Ateliers de Bacchus.