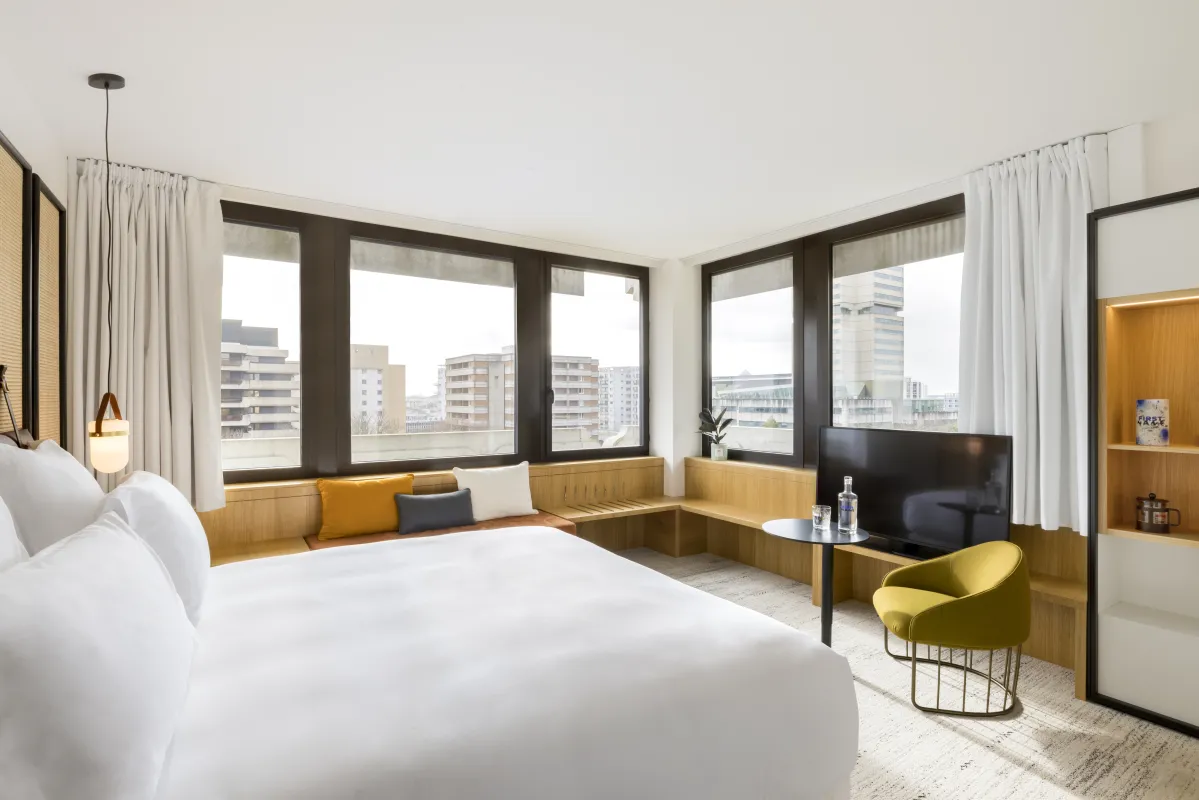 FirstName Bordeaux offers 147 Rooms and Suites all eco-friendly
We are eliminating the mini bars in the rooms and installing a kitchenette area open at all times on all floors. In the all-blue Smeg fridge, there is a selection of thirst-quenching drinks, sodas ans organic juices made in Bordeaux. The hotel also offers snacks and sweets from France to enjoy day and night.
The wood for the furniture, bed and cupboards comes from eco-managed forests. A plush carpet is fashioned from discarded fishing nets. And in each room, a bag of charcoal, an essential source of FEEL GOOD, purifies the atmosphere.
Sourced locally, the line of welcome products is signed Océopin, a brand born in the pine forests of Cap Ferret in 2012, which develops its products from maritime pine seed oils, and presents them in recyclable bottles.
Finally, because even small gestures count, FirstName Bordeaux encourages guests to reduce their environmental impact by counting down the hourglass in the shower. A 5 minute shower uses 75 liters. What if we tried 30 seconds or even 1 minute less?