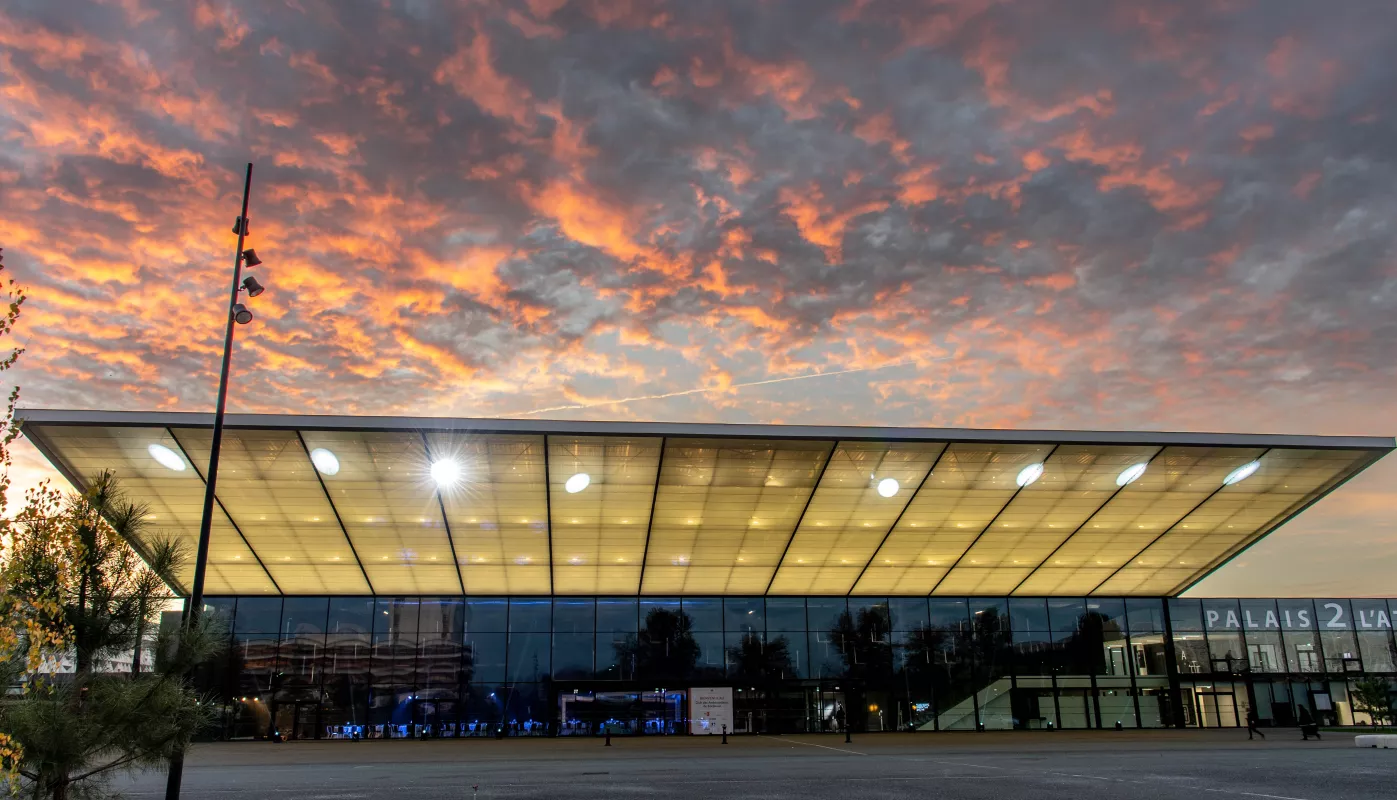 Organising a congress for more than 2,000 people? Nothing could be simpler in Bordeaux!
We've been seeing a significant recovery in business tourism to Bordeaux since September 2021. In recent months, the Convention Bureau has assisted in the organisation of several national and international events, including 5 major conferences.
Bordeaux boasts one of Europe's largest exhibition centres, enabling the organisation of very large-scale events.
The Palais 2 l'Atlantique played a major role in hosting these events. As an integral part of this exhibition centre, the Palais 2 l'Atlantique, inaugurated in May 2019, is a multimodular space which can be adapted and modified according to need. Indeed, its main multi-purpose hall is suited to various types of events: plenary sessions for up to 6000 participants, fairs, catering and many more. This hall is complemented by a 1,000 m² welcoming area and 12 modular sub-committee rooms, which can accommodate between 100 to 400 people.
This space has allowed the successful completion of 5 large-scale congresses:
The European Congress on Optical Communication conference, for 5 days in September 2021, gathering 1200 participants.
The 81st Congress of the Social Union for Housing, during 3 days in September 2021, gathering 5000 participants.
The Congress of the Order of Chartered Accountants, during 3 days in October 2021, gathering 4000 participants.
The Congress of the French Association of Veterinarians for Companion Animals, during 2 days in November 2022, gathering 3600 participants.
And finally, the 14th day of Special Education and Home Care Services, for 3 days in December 2021, gathering 1,500 participants.
In total, 15,300 people came in Bordeaux for 16 days of large-scale congresses between September and December 2021.
Thanks to the implementation of benefits* such as transport tickets, flagging and displays on transport routes and city landmarks, BCB is enhancing the hosting of strategic events. Regarding accommodation, a hospitality charter ensures rates and availabilities reserved for event organisers, in addition to communication via Bordeaux Convention Bureau media.
*subject to eligibility