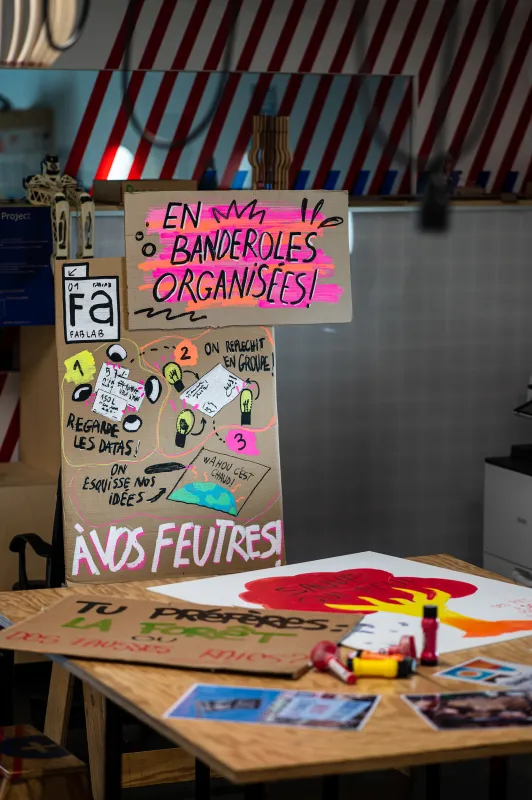 With Cap Sciences, give another dimension to your event
Guided tour of an exhibition or FabLab, team building workshops, etc. Cap Sciences offers original activities to enrich your event and mark the spirit of your guests !
Take part in the climate fresco or the workshop "En banderoles organisées", activities proposed with the will to awaken and sensitize the public of Cap Sciences to societal problems through the transmission of scientific knowledge.
These creative and collaborative workshops involve sharing. The objective is to find avenues for individual and collective engagement on biodiversity and climate.
Assemble, imagine and invent !