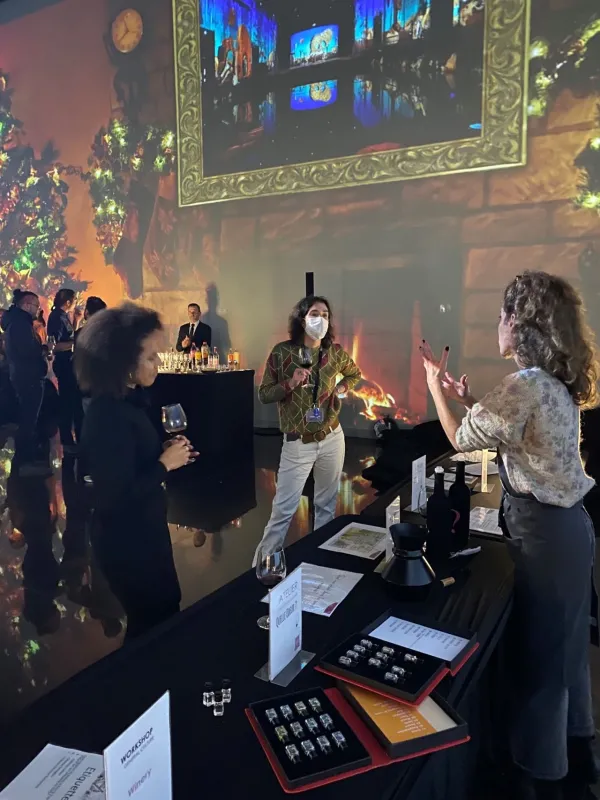 Les Ateliers de Bacchus, creator of cultural events around wine
The 2023 exclusivity: unique oenoludic animations that open the doors of the universe of the Catalan Master, Salvador Dalí having fun!
With the complicity of the Bassins des Lumières, les Ateliers de Bacchus have imagined interactive, playful, accessible and multi-sensory animations related to Dalí for your seminars. An original formula that complements the classic tour of the exhibition and is mainly aimed at groups around 3 themes:
Bordeaux wine heritage and the World War II:

After a tasting of 2 wines, find the terroirs of the occupied area and the free zone then put in the right box, the descriptions and anecdotes lived.
Dalí and wine: The life of the Master in tasting from his native Spain to the United States, will you recognize their origins?
In the dark: Here, all your senses are awakened to find the color of 2 wines blind.