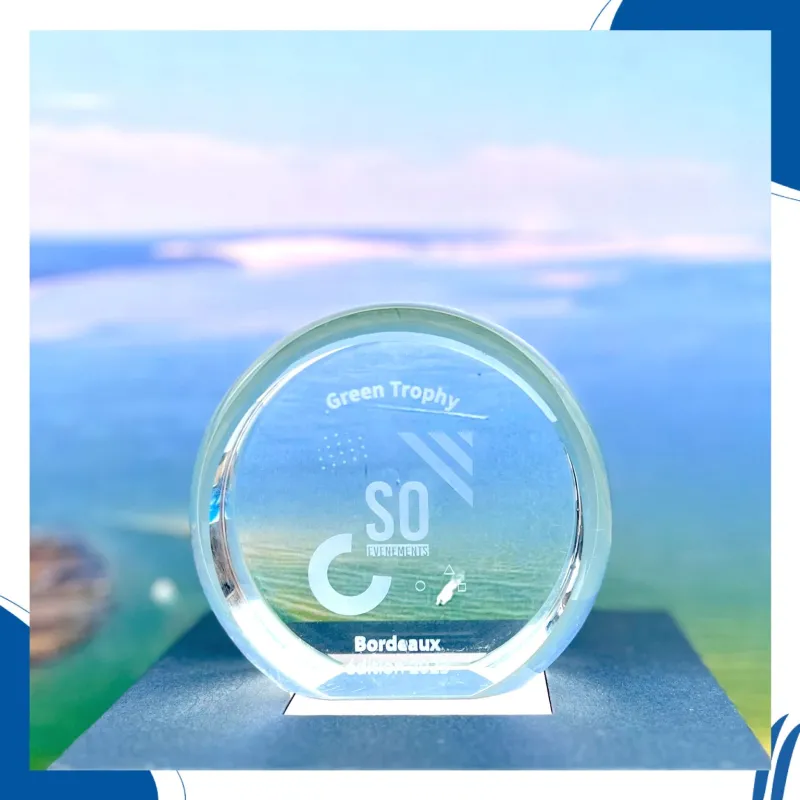 Arcachon Ecotours wins the CSR Green Trophy
Arcachon Ecotours won the Green Trophy for new CSR initiatives at the new edition of So Events Bordeaux. After their EnVol environmental certification, obtained in 2022, this is a great victory for their company, which combines business seminars, regional development and sustainable tourism.
A commitment beyond the seminar
A sustainable business tourism destination agency, Arcachon Ecotours is a company committed to its territory that donates part of its profits to partner associations, offers collective intelligence workshops (Climate Frescoes, 2tonnes, etc.), promotes craftsmen with rare skills, contributes to the development of the local currency of Gironde (the Gem) and that constantly innovates to offer real CSR stays with a real positive impact on the environment. Labeled EnVol and soon Lucie Progress, they have transcribed all their commitments in a CSR charter to share their values with their stakeholders.
Sustainable tourism: the true DNA of Arcachon Ecotours
Arcachon Ecotours is an agency that relies on sustainable tourism to meet the CSR challenges of companies, through environmental awareness, support of the economy and local and environmental associations, through the design and organization of turnkey professional stays on the Arcachon Basin and Bordeaux. A large number of sporting, recreational or cultural activities are offered to companies to promote team cohesion, exchange and collective intelligence of employees while limiting the environmental impact and raising their awareness.
The agency relies on partners who make sense, with local associations and environmental NGOs (LPO, Zéro Déchet Bassin d'Arcachon, Echo-Mer, Surfrider Foundation, NFB, etc.) Thus, it is possible to propose workshops and meetings on concrete themes related to the environmental transition.