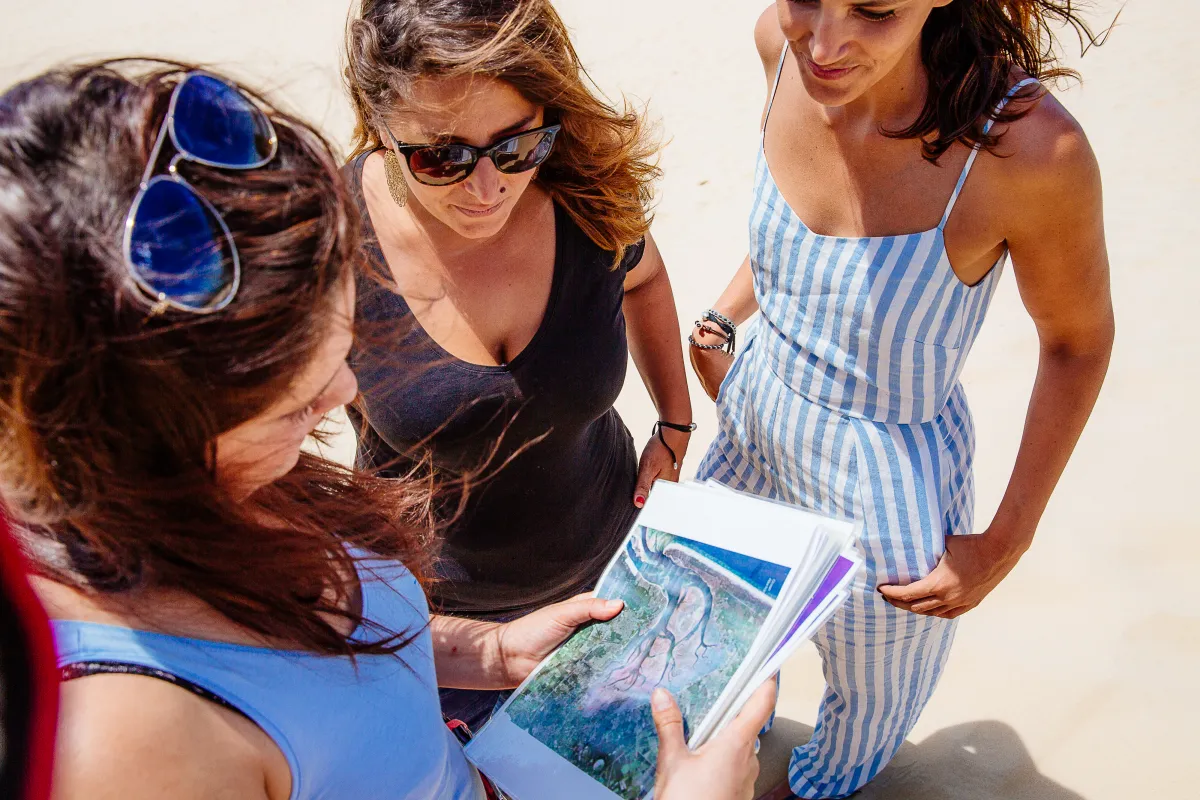 The Arcachon Bay, a new ambition to be a responsible destination
The Arcachon Bay wishes to offer the best of its surroundings by seeking out a balance of caring and responsible tourism that protects its capital: its body of water and the mosaic of natural landscapes punctuated by the rhythm of its tides.
Preserving, understanding and taking action are promises that the Arcachon Bay knows how to keep in order to ensure a peaceful stay involving everyone. This destination encourages its visitors to take their time and give time to take action! Waste collection, awareness of marine ecosystems or the protection of natural areas, exchanges with marine professionals or natural area managers, understanding of maritime phenomena, collection of invasive plants... so many solid endeavors and exciting moments to live and share.
Arcachon Bay is the ideal setting for "green meetings" that are both effective and engaging. This destination invites its guests, companies and their participants to discover and preserve its remarkable heritage. The promise of meaning, participation and experience is guaranted.
Do you have an upcoming seminar, conference, symposium or incentive ? Do not hesitate to ask us for advice, we are happy to assist you : mice@siba-bassin-arcachon.fr