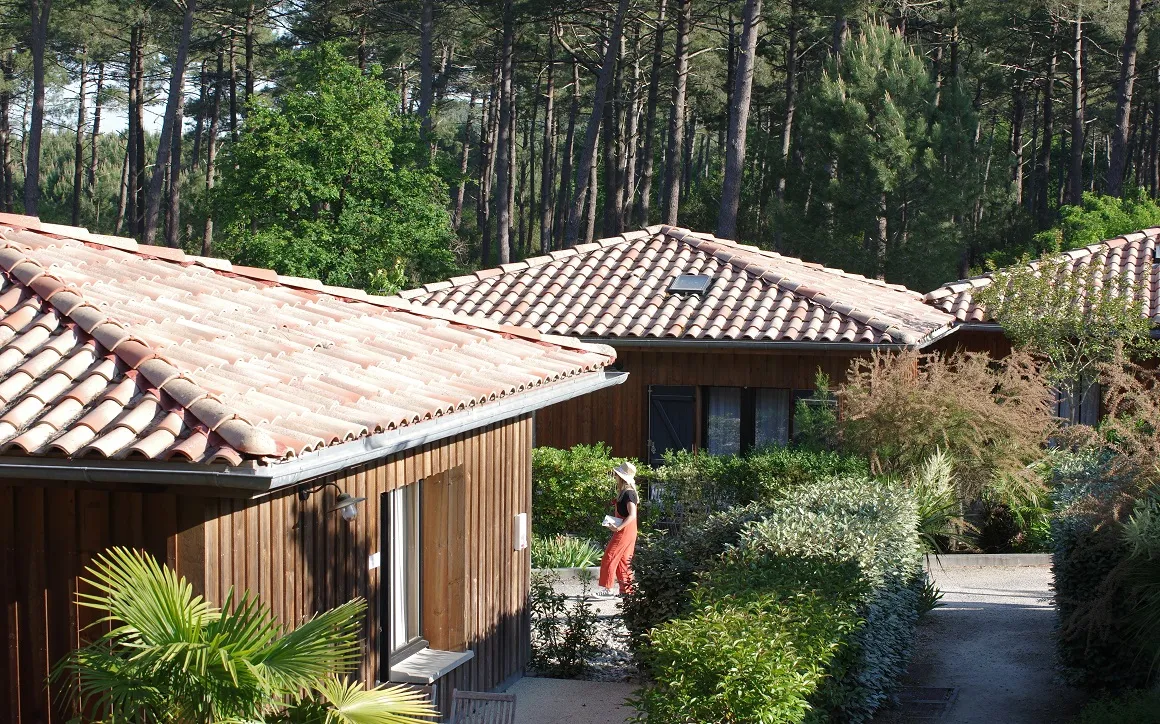 Welcome to the Domaine du Ferret - Hotel Residence, Restaurant & Spa
Stay in our Lodges with their pure and soothing decoration, inspired by the fishermen's huts of the Bay of Arcachon and the local architecture. Sit in our restaurant nestled in the maritime pines, enjoy our inventive cuisine using local and seasonal ingredients, and create delicious memories with your loved ones. Take time to recharge your batteries in our majestic spa area.
This year, the Domaine du Ferret has been given a makeover !
5-star comfort !
In our Lodges, 5* bedding: we have just renewed all our bedding to guarantee you maximum comfort! Spoiler alert: it will be difficult to get out of it when you wake up...
Modernity +++
In our meeting rooms, the latest equipment for presenting and working in groups, including the BenQ InstaShow WDC10 system and connected screens.
A new wellness brand!
In our SPA, we are pleased to introduce Phytocéane! A French brand, specialized in natural, organic and wild cosmetics, respectful of the environment, which concentrates all the benefits of nature and its ingredients. Don't worry, we will continue to offer you our own range of CF-Natural cosmetics!
A welcome booklet and a 100% digital concierge service
A welcome booklet and a digital concierge service! Each time you stay with us, you will have access to our interactive welcome booklet, where you will find all the information you need, good tips and all our good addresses on the peninsula!