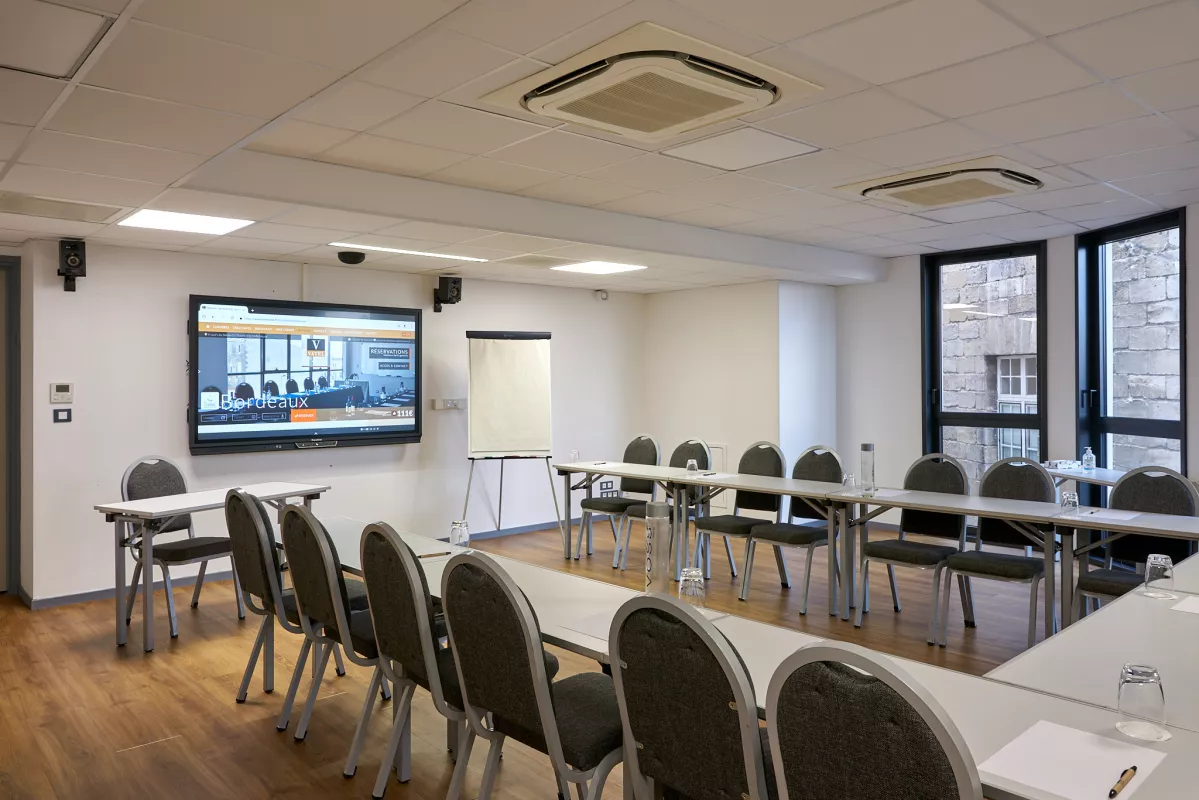 Virtual meetings at hotel 4* Vatel
The experience of lockdown made us discover teleworking and remote meeting, with some advantages. You can now organise your virtual meetings with Hotel Vatel devices.
The Vatel Bordeaux Hotel now benefits from a meeting room equipped with interactive and collaborative videoconferencing equipment. The goal is to be able to continue to meet and work as a team thanks to a touch screen with integrated webcam. This equipment thus enables meetings to be held in person and remotely.
You can have up to 20 collaborators in face-to-face meetings in our establishment at the Vatel hotel and conduct your meeting or training with as many people as you want virtually.
A webcam allows the meeting to be more dynamic for those who aren't physically present. The discussions are of an excellent quality. The speaker or trainer can share his support on the screen and animate his meeting in a far more interactive way.
The new disadvantages have allowed us to adapt by reinventing meetings and helping you maintain a connection with your teams whether they are located in France or abroad.
Welcome to the Vatel Bordeaux Hotel!
MORE INFORMATION