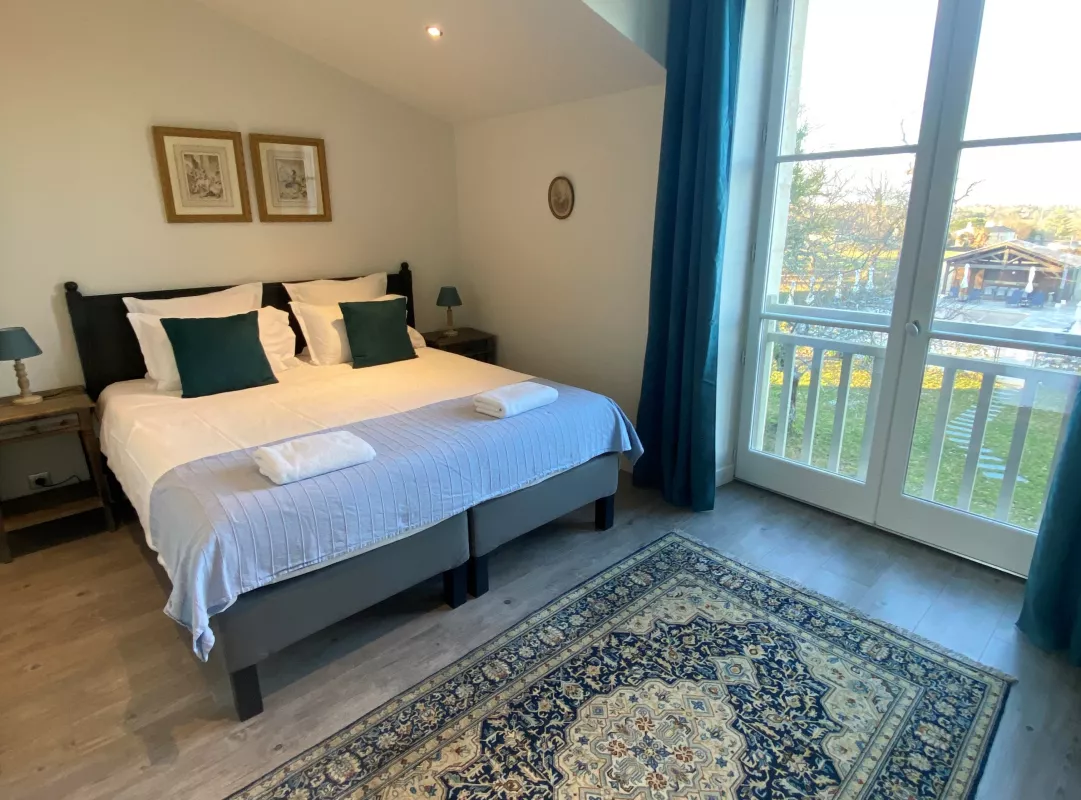 A VERY PRODUCTIVE START TO THIS YEAR AT CHÂTEAU GASSIES
For several months now Château Gassies have been preparing the renovation of a new space...
Château Gassies is very happy to introduce their new guest house: The Gîte Vignes ! This name is a nod to the win making past of Château Gassies as well as to its current location. It is indeed located just opposite the pretty vines that we planted in the central garden of the estate.
Situated between the Orangerie covered courtyard and the Calèche covered courtyard and at the top of a spiral staircase, this new Gîte has a surface area of 60m2 and can accommodate 2 to 4 people.
The Châteaux Gassies also has receptive places to organize your next professional events.