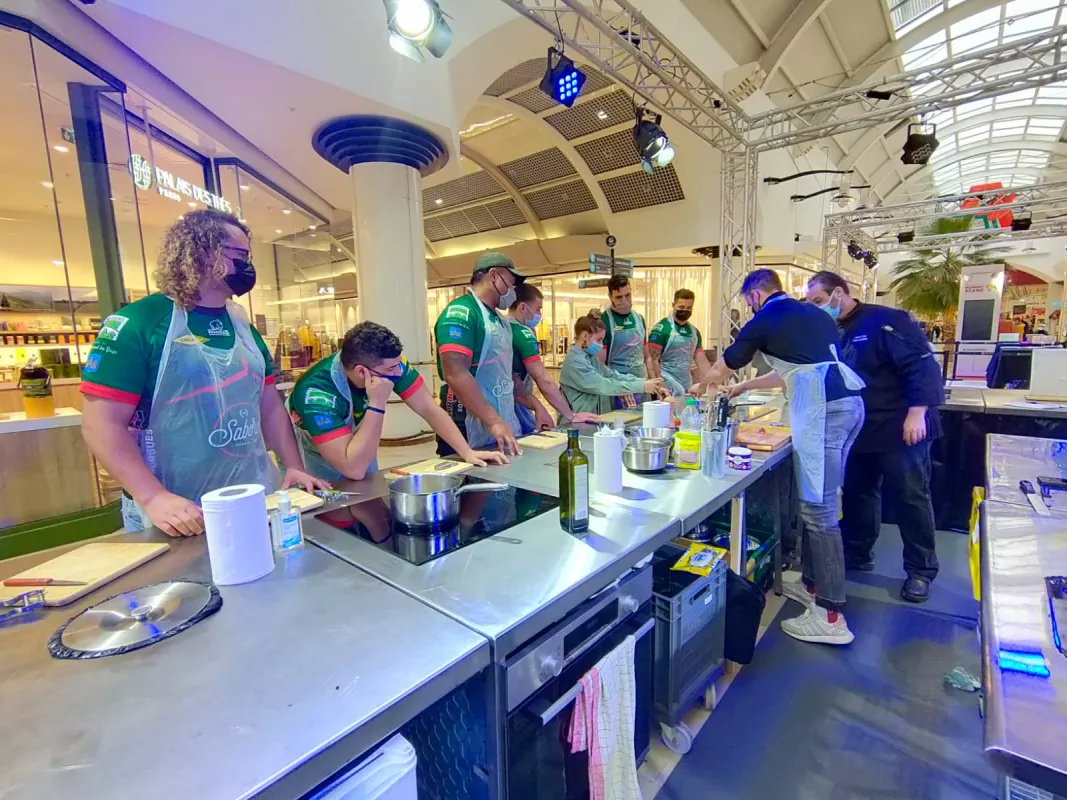 Gastronomy & Rugby workshop with Toque Events
To mark the international rugby event taking place in autumn 2023, Toque Events, the culinary events specialist, is teaming up with Rhino Rugby to bring you fun and interactive events!
To immerse itself in the festive atmosphere of the 2023 autumn season, Toque Events is adding a new theme to its range of events.
On the menu are two workshops that can be held simultaneously. Toque Events, a specialist in tailor-made culinary events, has joinded forces with Rhino, one the leading brands in the world of international rugby.
In our new offer, combining gastronomy and rugby around common values: conviviality, sharing and team spirit, come and discover:
Cooking classes:
With employees, everyone is encouraged to come and discover the gastronomic culture of the different rugby countries! For one hour, participants will be accompanied by an experienced chef to learn how to cook:
Typical dishes from the countries of the teams taking part in the tournament
Tapas recipes to prepare and enjoy in front of the match
Recipes to fill up on energy before the competition
An initiation rugby workshop:
In addition to the cookery classes, we're offering an introduction to rugby for our youngest guests. We'll be setting up a discovery stand, supervised by one of our coach, with several workshops:
Fighting relay course
Ball-throwing challenge
Junior rugby quiz